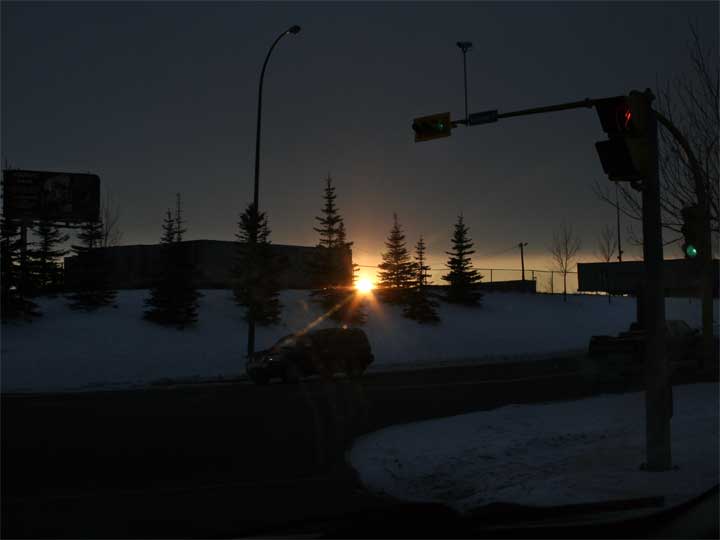 That city look
FTLComm - Regina - Thursday, December 13, 2007 - Images by: Matthew Shire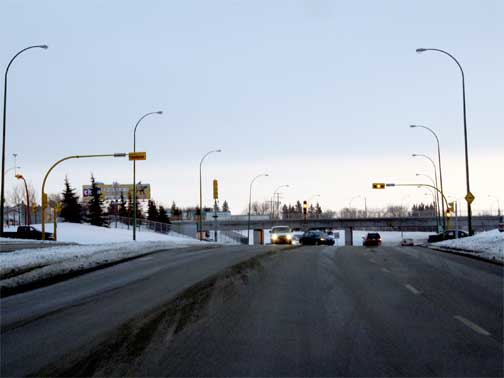 The work day over and the early winter dusk falling upon the city as Matthew is driving South on the Lewvan, often called Pasqua Street. The exhibition grounds on the east side and the underpasses under both CN and CP rail lines.
Regina is a small city as cities go and unlike Saskatoon with its rivers and bridges a very easy place to get from point "A" to point "B" there are no places in the city more than twenty minutes away.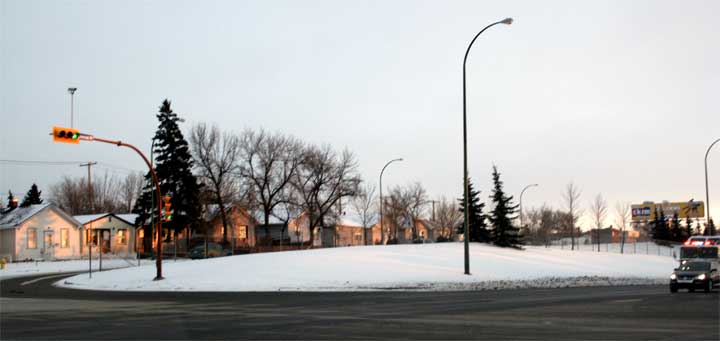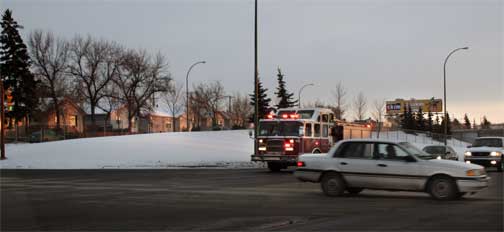 As with almost all Saskatchewan, Regina is in the midst of a very productive and prosperous period of its history. Jobs of all kinds are plentiful and there is a look to the city of prosperity and positive growth.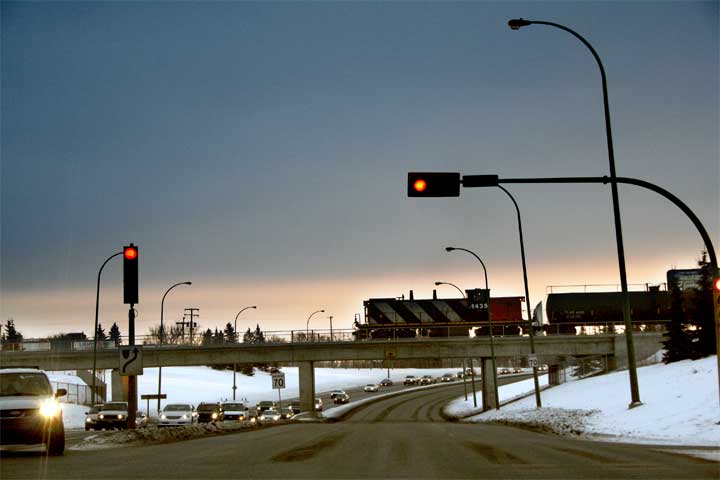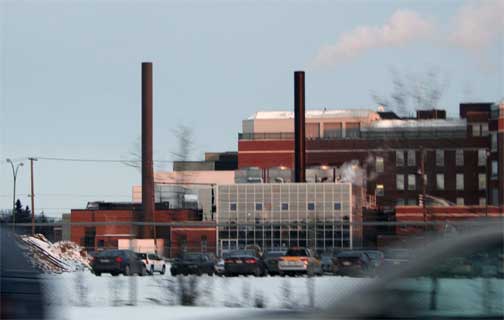 This image on the right is of the Pasqua Hospital that was for most of its life "The Grey Nuns" it is now the focus of most of Regina's cancer treatment. Regina's two hospitals provide most of the extensive and serious care for all of the southern portion of the province.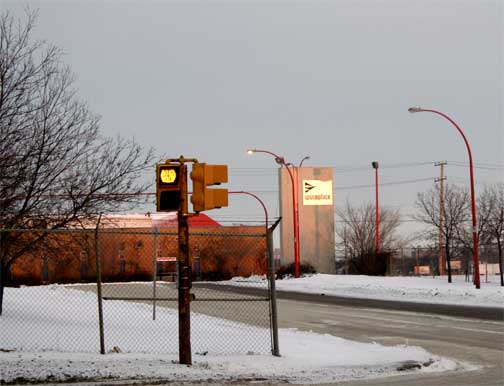 The exhibition grounds now called IPSCO Place is a vital part of the cities recreational and major events location with western Canada's largest agricultural events in the fall and spring taking place to focus on the industry that is the core of the province's life and future. It is interesting that these grounds are right in the middle of the city and will no doubt expand into the area that will soon be vacated as the CP rail yards move out of town.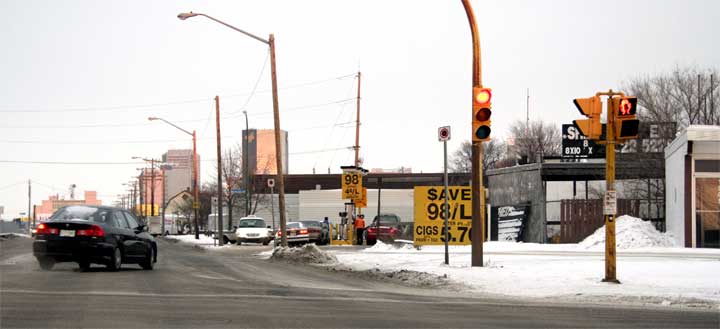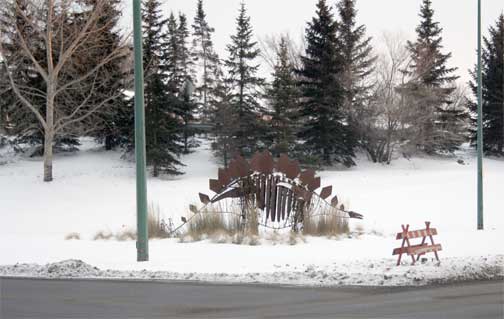 These pictures were taken only a few days ago and as you can see Regina has some bargain gasoline available at the corner of Saskatchewan Drive and Elphinstone. I thought it neat that Matthew included in his collection of pictures the price of bargain gasoline and a steel replica of the source of that fuel a sculpt of a dinosaur on Saskatchewan Drive.
---
Return to Ensign
This page is a story posted on Ensign, a daily web site offering a variety of material from scenic images, political commentary, information and news. This publication is the work of Faster Than Light Communications . If you would like to comment on this story or you wish to contact the editor of these sites please send us email.
Editor : Timothy W. Shire
Faster Than Light Communication
Box 1776, Tisdale, Saskatchewan, Canada, S0E 1T0
306 873 2004