St. Theresa Park - Summer of 2001
FTLComm - Tisdale - Wednesday, August 22, 2001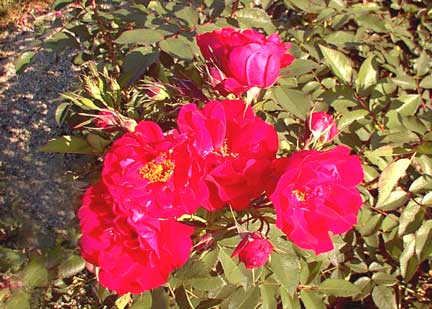 Tisdale is a small town and blessed with several outstanding parks. The site of the old hospital has been a park for many years and each year new things evolve. This year a planter, rose bushes along the walk ways and some young trees.

It is a quiet spot for meditation and solitude even though people visit and enjoy its surroundings year round the nature of the park always makes you feel that you are alone. There are nooks and private places including the walk through the wood below. The QuickTime VR panorama even has two people in it yet you will not be able to find them in their secret play area.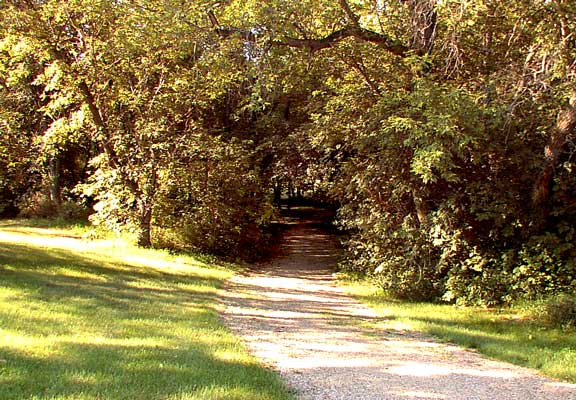 The QuickTime VR below can not be seen with Microsoft's Media player, if you do not see this image which you can tour with your mouse download QuickTime free and it will enhance your computer's ability to see pictures, movies and more.