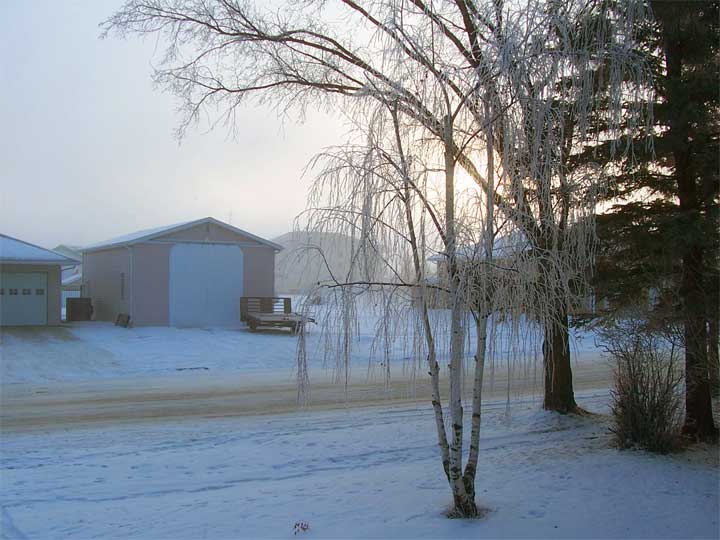 November fog
FTLComm - Tisdale - Friday, November 28, 2008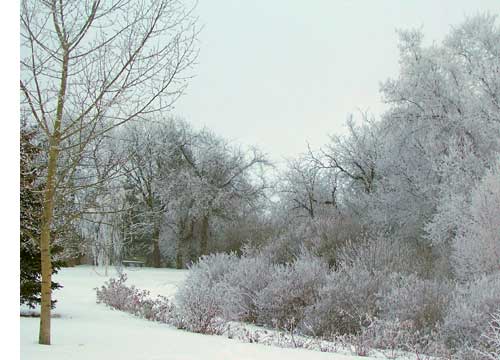 It is remarkable that weather surprises us and even more remarkable how frequently the same weather conditions prevail year after year sometimes one the same day or within a few days each year.
It seems that fog like that which was with us all day here in Tisdale comes in late November. I suspect it has something very much to do with the passage of the quasi-stationary front that separates winter from fall weather and is linked to the migration of the jet stream as it flops its way across Alberta and Saskatchewan during winter.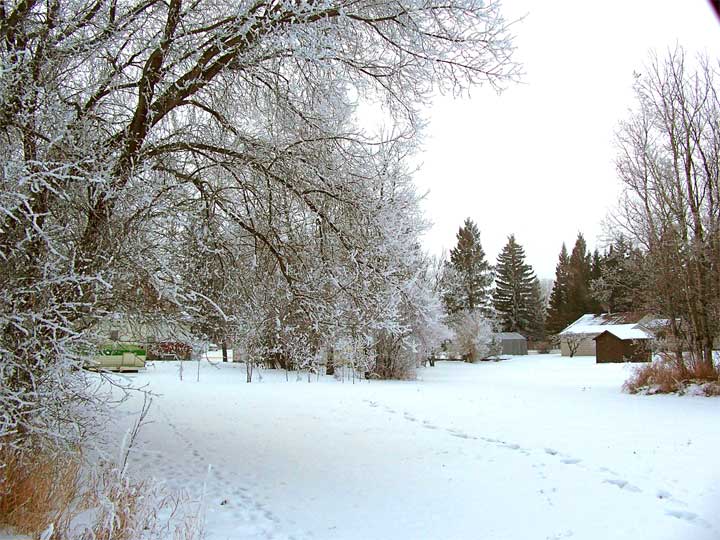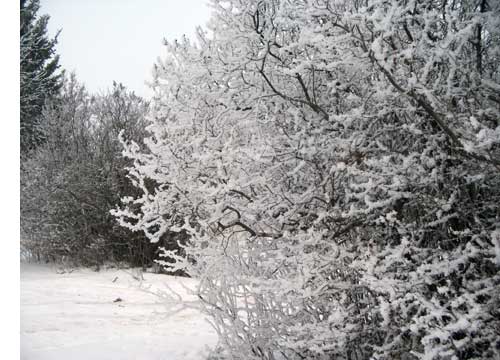 The picture at the top of the page was taken at about 10:00 this morning and the rest were captured around 4:00 this afternoon. You can see that the first picture has less frost involved as that built up on everything throughout the day as the temperature remains close to -10ºC.
Fog is essentially produced at this time of the year by cold air being trapped closed to the surface and then a movement of very wet air into that cold air results in the dew point being reached and the water vapour becomes visible and the ceiling reaches zero.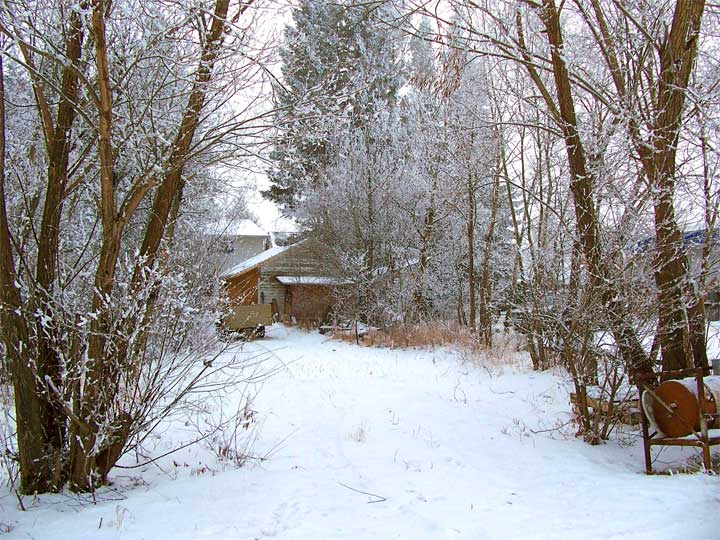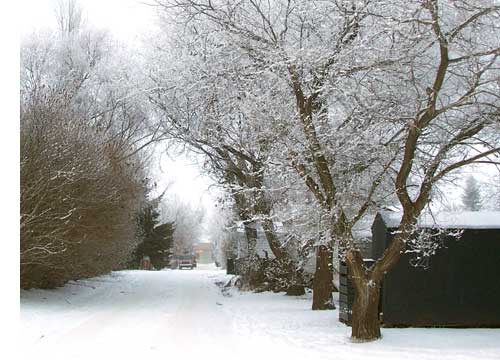 You might find it interesting to go back in the years and have a look at other fog stories and pictures in the past.
November 26, 1999
November 21, 2000
November 28, 2000
November 14, 2002
Today's version of November fog presented an additional problem in that we already have a nasty layer of ice underfoot and the new frost makes movement outside especially dangerous. We can expect more fog in January then again as the winter front passes south in late February or early March.
---
Return to Ensign
This page is a story posted on Ensign, a daily web site offering a variety of material from scenic images, political commentary, information and news. This publication is the work of Faster Than Light Communications . If you would like to comment on this story or you wish to contact the editor of these sites please send us email.
Editor : Timothy W. Shire
Faster Than Light Communication
Box 1776, Tisdale, Saskatchewan, Canada, S0E 1T0
306 873 2004