Its all in the way you look at it!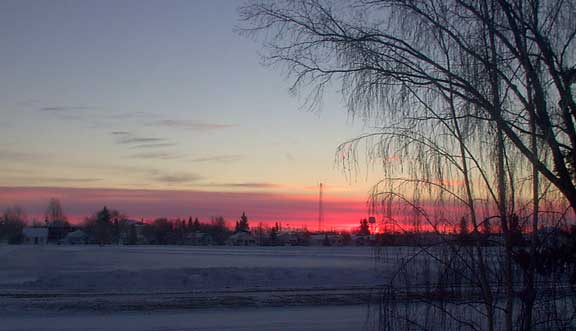 FTLComm - Tisdale - December 21, 2000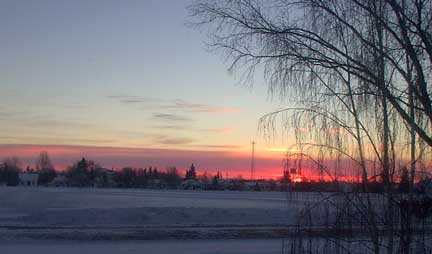 The picture at the bottom of this page was taken at 9:17 as the sun winked at this chilly Thursday morning. Today, the official first day of winter is the shortest day of the year. But that is only in the Northern hemisphere. Today is the longest day of the summer in Australia, South Africa and all those places South of the Equator.

While we sample -28C air with a wind chill that makes it really about -40 C in Sydney Australia it is 23 C with a gentle 9 knot breeze from the North. In London England it is +6 C overcast and a 10 knot wind that is
shifting around a bit. In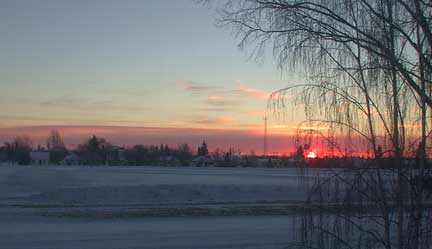 Moscow it is -6 C overcast
with light snow showers. In Vancouver its +3 C mostly cloudy but little wind similar to Montreal's -10 C in Montreal and overcast.

From now on until June 22 each day will get progressively more sunlight and shorter periods of darkness each night. It happens this way every year and yet it always seems a surprise to us. As we sample each moment living one second to the next things move onward in their celestial continuum The closer one places their focus on the present, here and now the less likely they are to
have a global awareness of all things. So look up and around, it all depends on the way you look at things!