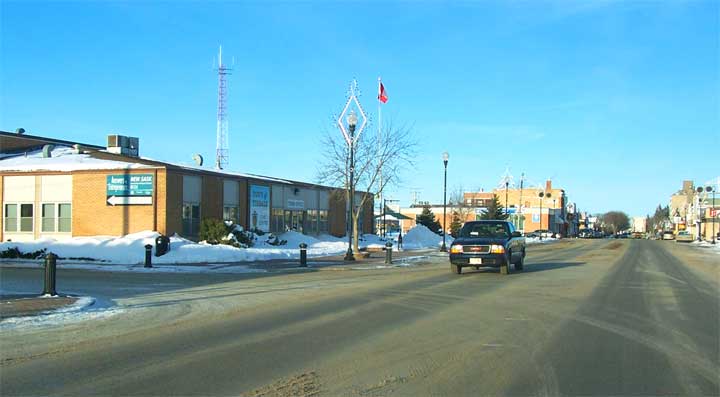 That December look
FTLComm - Tisdale - Friday, December 15, 2006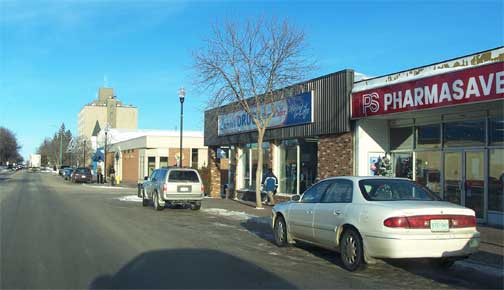 In December we arise each day in darkness and by four the light is getting very pale. The sun looks at us from low on the southern horizon and the shadows engulf nearly all short things.
These pictures were taken a few minutes apart as i drove north on Tisdale's main street Thursday afternoon and they tell you what it was like. There is a little snow and it has been cleaned up in most traveled areas, it is warm for this time of the year and sunny.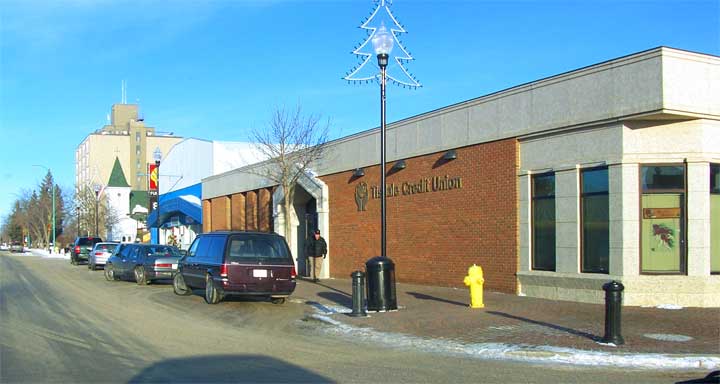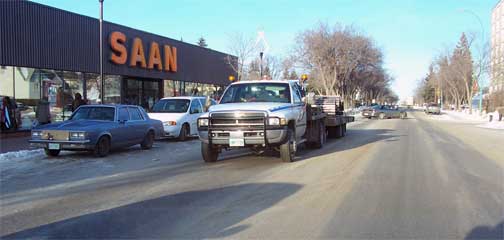 There were lots of people out and about as it would appear commerce is brisk. But much of the street traffic is going from somewhere else to somewhere else, like the pickup with a trailer of crawler cleats and a semi loaded with furniture.
Tisdale is having a tough time as are all Saskatchewan towns with the void created by depopulation being the primary concern.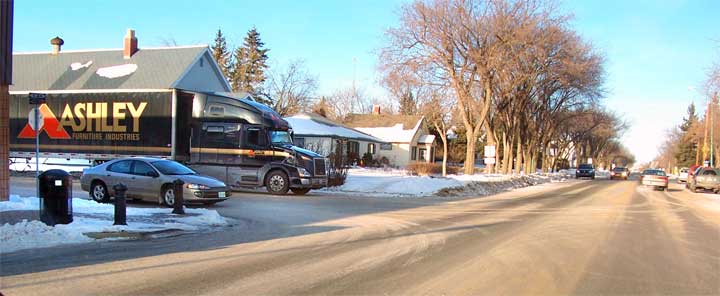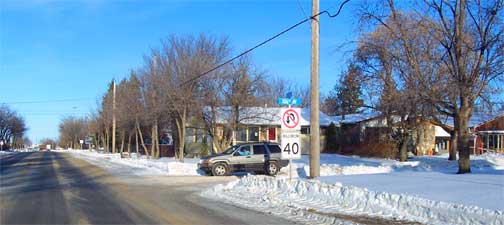 Saskatchewan is for the most part an empty place, its countryside almost empty and its villages all becoming hamlets and the hamlets all becoming ghost towns. The towns are bravely soldering on trying to keep up appearances and provide the level of services for which they once were relied upon but it is tough going and it would appear that we have only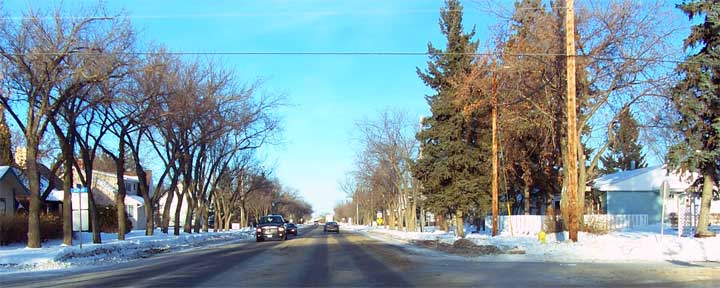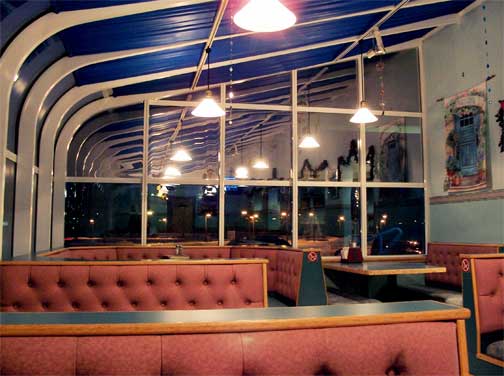 begun the process of fewer people in fewer places. Industry and commerce are still doing well despite the shortage of labour and the reduced consumer market place. Agriculture is no long a viable economic activity even for the very large operation. In terms of invested capital most agricultural operations earn less than the break even point which is to say if that money were in a savings account earning -1% they would still be better off.
But, then its all about how you look at things. The interior of Chicken Delight at breakfast yesterday morning looked like this.
---
Return to Ensign
This page is a story posted on Ensign a daily web sites offering a variety of material from scenic images, political commentary, information and news. This publications are the work of Faster Than Light Communications . If you would like to comment on this story or you wish to contact the editor of these sites please send us email.
Editor : Timothy W. Shire
Faster Than Light Communication
Box 1776, Tisdale, Saskatchewan, Canada, S0E 1T0
306 873 2004