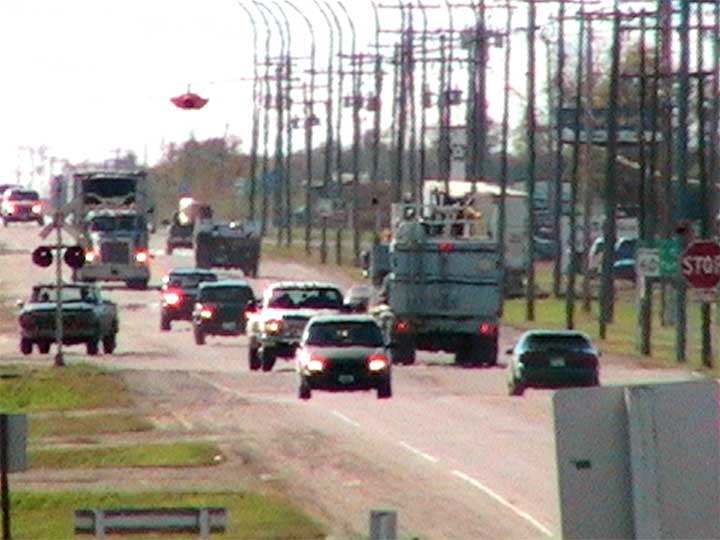 Busy little intersection
FTLComm - Tisdale - Monday, September 4, 2006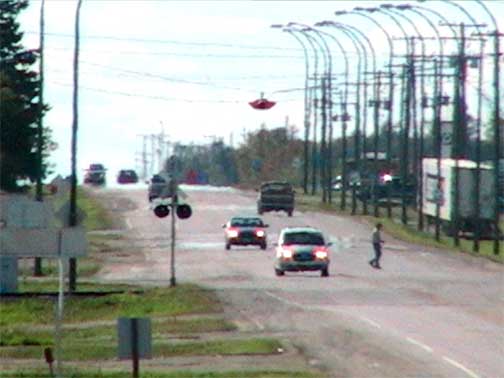 It wasn't difficult to spot, the biggest darn truck I've ever seen so I moved out east of town to await its departure from town and as it turned out they had decided to stay the night.
But sitting out there across from the PetroCanada bulk station I wasimpressed with the volume of traffic that sputtered through the four way stop at the intersection of highways 3 and 35. I pointed the video camera at the scene for more than ten minutes and then compress that time into about thirty seconds and the video below pretty much tells the story.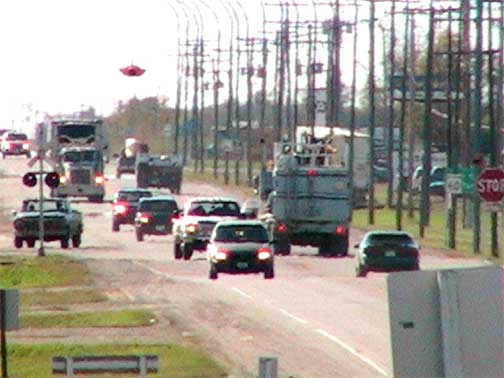 The compression of time is enhanced with the compression of space as the telephoto lens reduces perspective crunching things that would normally seem far apart but this also adds to the over all situation. There is a huge amount of traffic that goes through that intersection in ten minutes and as you can, the variety of that traffic is quite remarkable.
One thing also was obvious, older vehicles and Chrysler products both which do not have visible daytime running lights are a danger to everyone on the road.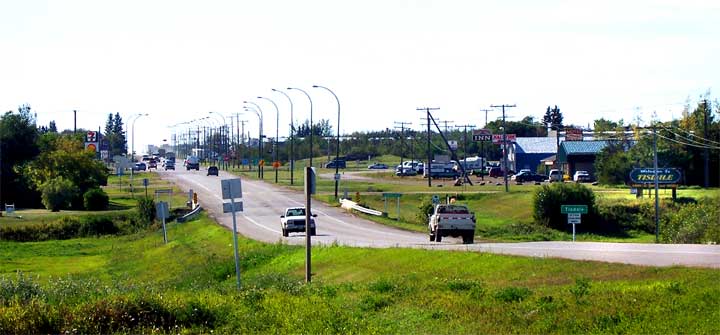 ---
Return to Ensign
This page is a story posted on Ensign and/or Saskatchewan News, both of which are daily web sites offering a variety of material from scenic images, political commentary, information and news. These publications are the work of Faster Than Light Communications . If you would like to comment on this story or you wish to contact the editor of these sites please send us email.
Editor : Timothy W. Shire
Faster Than Light Communication
Box 1776, Tisdale, Saskatchewan, Canada, S0E 1T0
306 873 2004