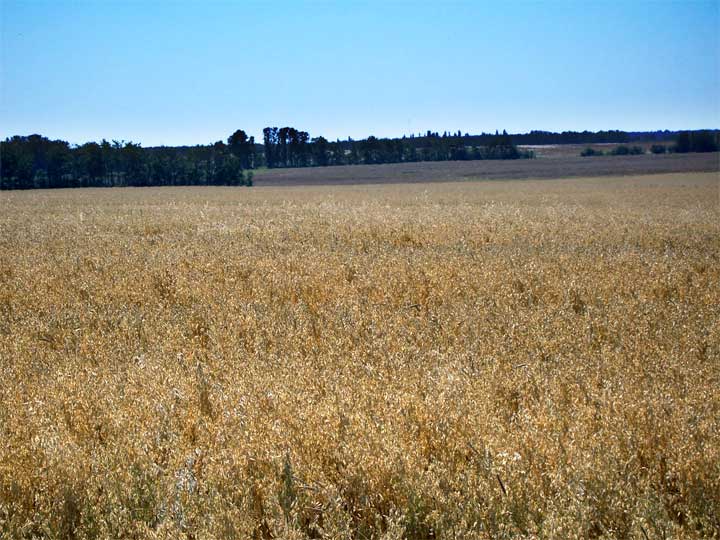 Community checkup
FTLComm - Tisdale - Thursday, August 30, 2007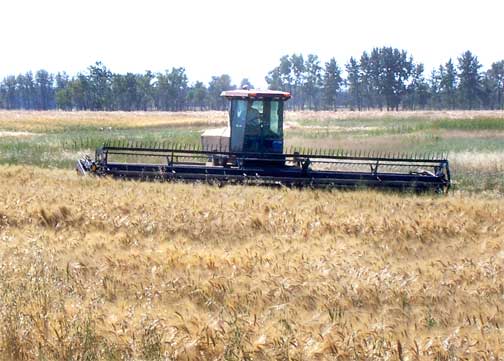 Yesterday I was predicting that harvest would go into high gear on cereal crops this afternoon but as I drove around I was unable to get a picture of a combine in a cereal or canola crop. But, there are some stunning crops out in those fields. The oat field at the top of the page will make a lot of Cheeroes.
The barley crop (right) is getting knocked down and is almost free of lodging. Check out the barley crop below.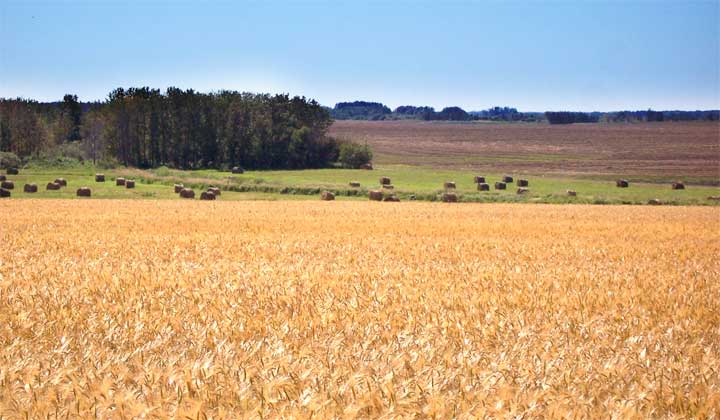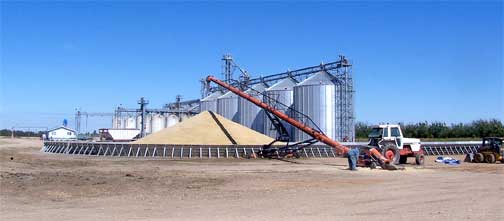 At Louis Dreyfus the wheat is piling up again so obviously some wheat combining is taking place but compare this pile with the same scene exactly a year ago.
Everywhere you look there are Canola fields like the one below.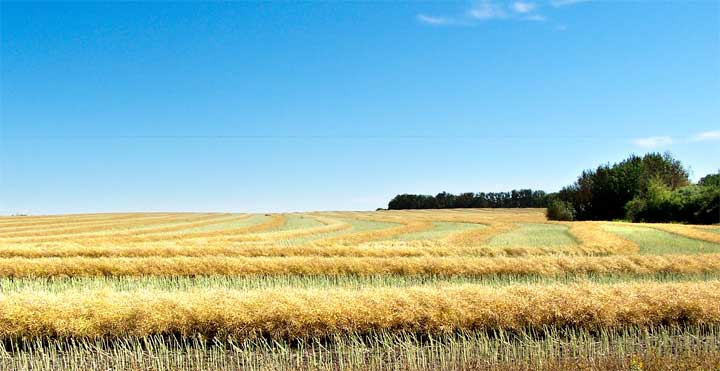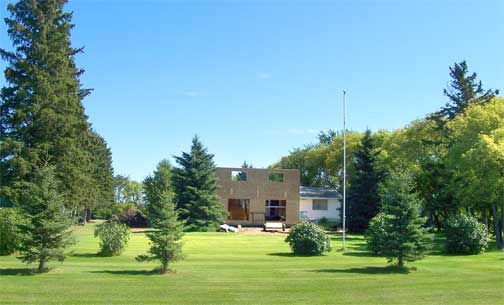 This optomistic farmer is enlarging the house but as you can see work is stalled as the harvest of 2007 has to come first before the master bedroom.
Meanwhile back in town Chupa Excavating is making much faster progress on Forester Drive than I had expected. It looks like this project will be pretty much wrapped by tomorrow afternoon.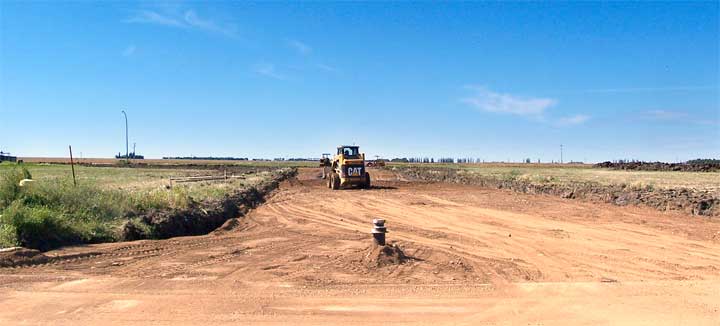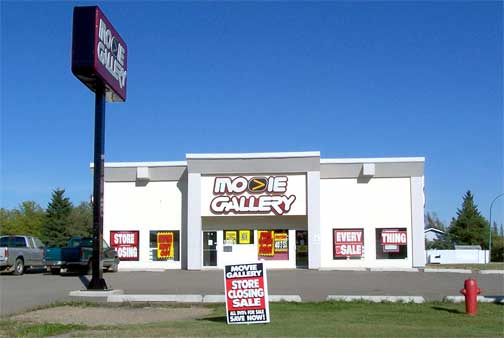 The Movie Gallery is selling off its stock and closing its doors.
Just north of the now closed Shell Bulk operation a new service company has graded off a large lot and laid out the material for a concrete pad for a shop to be built on the site. Time will tell as to what this business is going to be.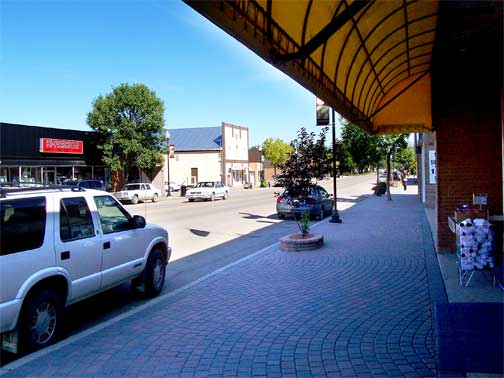 All in all Tisdale is holding its own. The summer of 2007 is now behind us and the fall will bring in an excellent harvest. With grain prices for once showing some respect for producers Tisdale and surrounding farm service communities should do well.
In sixty days there will be a light layer of snow on this street and in ninety days it will be parka weather. But as Percy Bysshe Shelley said, "If winter comes can spring be far behind."
---
Return to Ensign
This page is a story posted on Ensign, a daily web site offering a variety of material from scenic images, political commentary, information and news. This publication is the work of Faster Than Light Communications . If you would like to comment on this story or you wish to contact the editor of these sites please send us email.
Editor : Timothy W. Shire
Faster Than Light Communication
Box 1776, Tisdale, Saskatchewan, Canada, S0E 1T0
306 873 2004