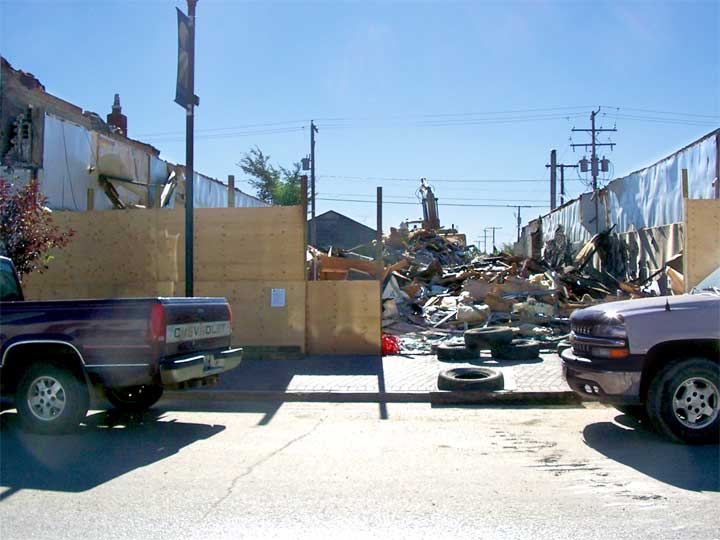 Not mulch left
FTLComm - Tisdale - Thursday, July 26, 2007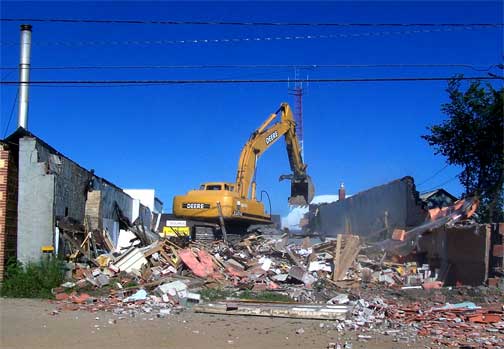 Work began this morning on dismantling the partially collapsed Hood hardware building before breakfast. It appeared as though no attempt was made to salvage anything from inside the structure as the picture frames and even pictures were still on the wall when the huge track hoe began ripping the structure into small pieces. It was remarkable how quickly it was reduced to a heap of mulch. These pictures were taken at 8:30.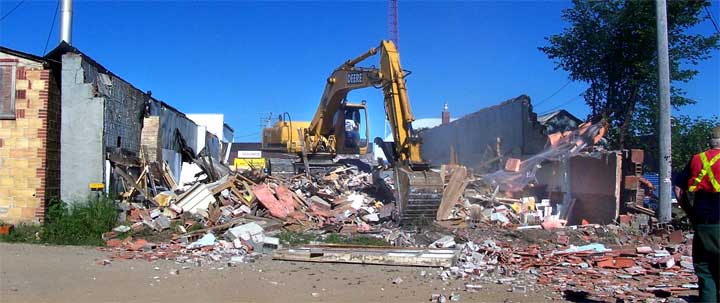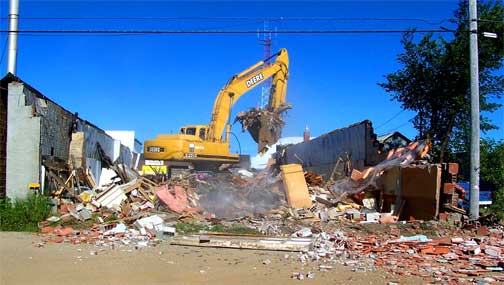 The picture at the top of the page is from main street and the rest of these images were taken from the back alley.
While these images were being taken workers fished out the copper plumbing lines as they were separated from the crunched rubble.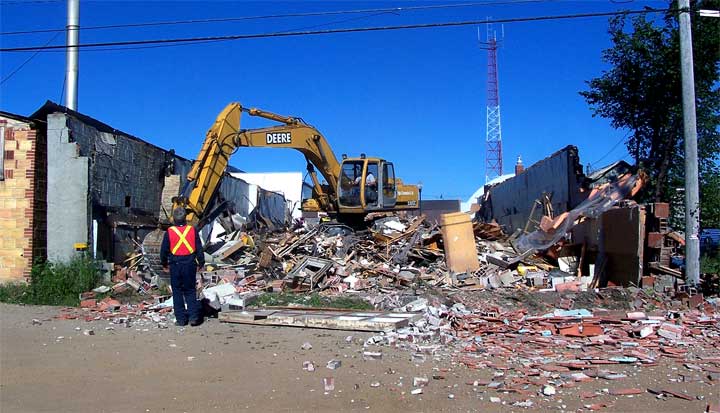 ---
Return to Ensign
This page is a story posted on Ensign, a daily web site offering a variety of material from scenic images, political commentary, information and news. This publication is the work of Faster Than Light Communications . If you would like to comment on this story or you wish to contact the editor of these sites please send us email.
Editor : Timothy W. Shire
Faster Than Light Communication
Box 1776, Tisdale, Saskatchewan, Canada, S0E 1T0
306 873 2004