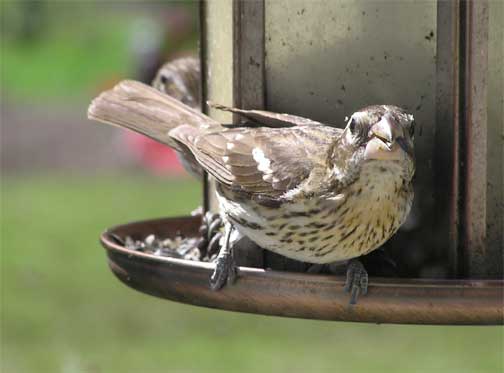 These pictures of the Rose-Breasted Grosbeak, male and female, were taken by
Lyle Carson
. In the spring we see a very large variety of birds coming through our yard and stopping at the feeders. Many stay for the summer, including this strikingly handsome fellow.
This Grosbeak is about 7-8 ½ inches. In flight rose-red wing linings can be seen. The female is streaked, like a large sparrow with yellow wing linings.
The Rose-Breasted Grosbeak winters in the U.S., W. Indies, Mexico and Peru.