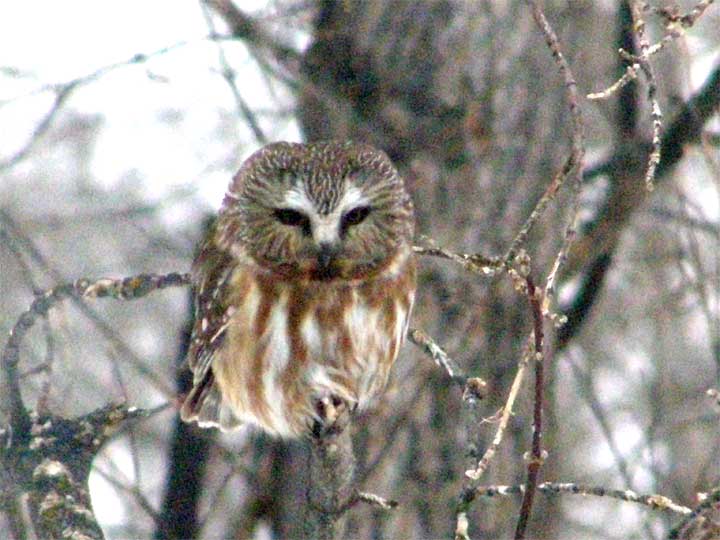 Saw-Whet Owl (Aegolius acadicus)
Crooked River - Wednessday, March 28, 2007 by: Helen Carson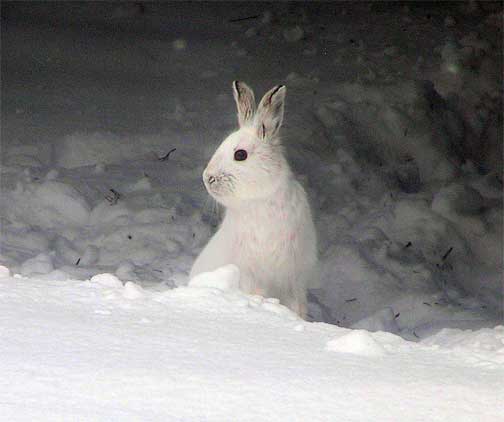 The picture of the little bush-rabbit is a case of being at the right spot at the right time. I was at the picture window taking a picture of a squirrel in the spruce, when this little fellow hopped out from behind the trees. He stayed just long enough for me to get about 3 good shots. I'm sure he was posing just for me.

The tiny owl was perched in the maples beside our house for quite a few hours, waiting for a mouse. He flew down a couple of times but just missed it. The owl was still there after dark so we don't know if he ever got his prey.

The Northern Saw-Whet Owl is about 7-8 ½ inches, and is very tame. Lyle was able to walk up within about 3 feet, before the owl flew to a higher branch.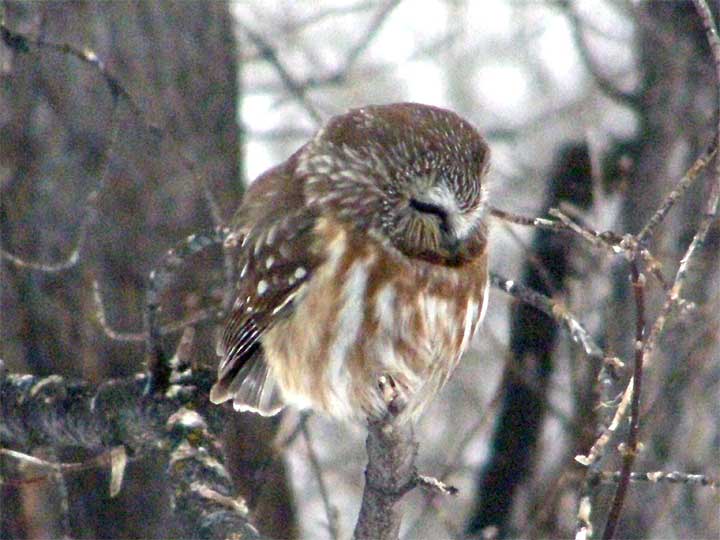 References:
Burnett, Debra, Northern Saw-Whet Owl, 2001
Canning, R. J. Northern Saw-Whet Owl, 1993
Ninepipes Wildlife Research Center, The Northern Saw-Whet Owl
Lewis, Deane P. Northern Saw-whet Owl, The Owl Pages
---
Return to Ensign
This page is a story posted on Ensign is a daily web site offering a variety of material from scenic images, political commentary, information and news. This publication is the work of Faster Than Light Communications . If you would like to comment on this story or you wish to contact the editor of these sites please send us email.
Editor : Timothy W. Shire
Faster Than Light Communication
Box 1776, Tisdale, Saskatchewan, Canada, S0E 1T0
306 873 2004