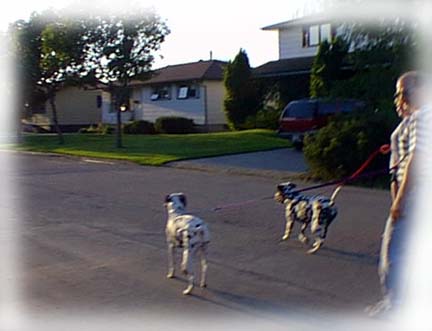 There is more to a Dalmation then its spots. One of the most friendly and easy to enjoy dog breeds, they love activity and are eager to be accompanied on a stroll.

Though no doubt 101 Dalmations would be interesting two are more then enough when you take them for a walk. Tugging full time on the leach and cheerily ready to greet everyone this mother and year and a half year old son take their masters through a full work out each evening when its time to go for that walk.

When I came over for a picture the happy pair exceeded my ability to get a peaceful pose but wanted to be petted and were extremely affectionate.