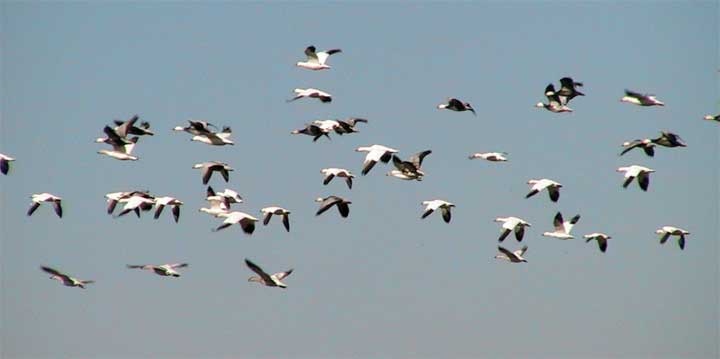 Bi-annual visitors stay for a while
FTLComm - Tisdale - Monday, September 17, 2007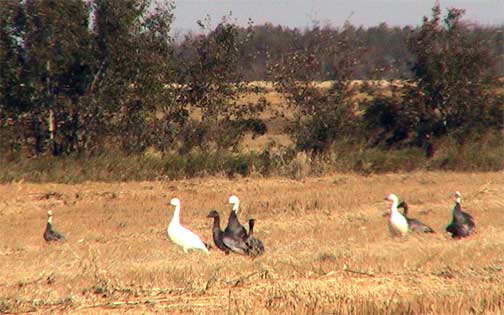 These characters from the arctic tundra pass over head every spring and fall, some times they take a break from their travel and stay in the area for a while. This fall a rather early group of arctic geese have decided to camp right close to Tisdale. We first noticed them Saturday morning as they were noisely settled in just north of town.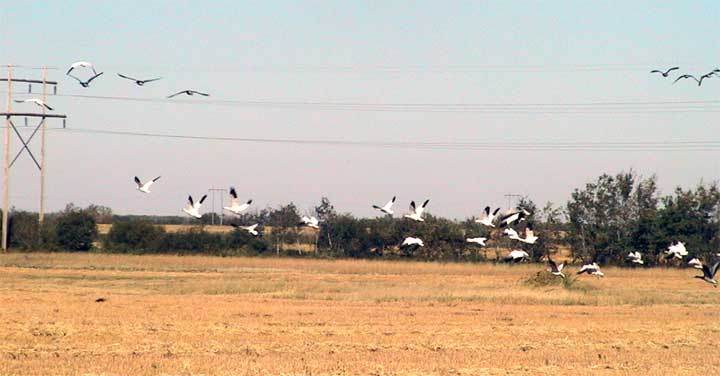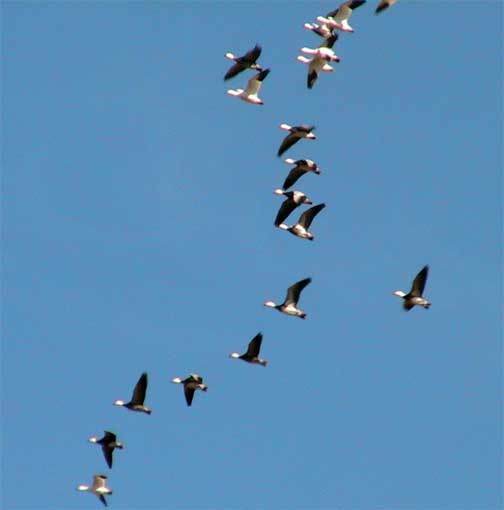 Sunday morning we drove out to the oat field campsite to check them out and they were very skitterish and got into the air when we were still almost a mile away.
Today, (below) with dull overcast wet skies they were benefitting from their web feet as they settled on an already worked up field just north of Newmarket and the new houses on Forester Crescent. We have seen them camp like this for up to two weeks at a time before they make another leg of their journey toward the Gulf of Mexico where they will spend their winter holiday.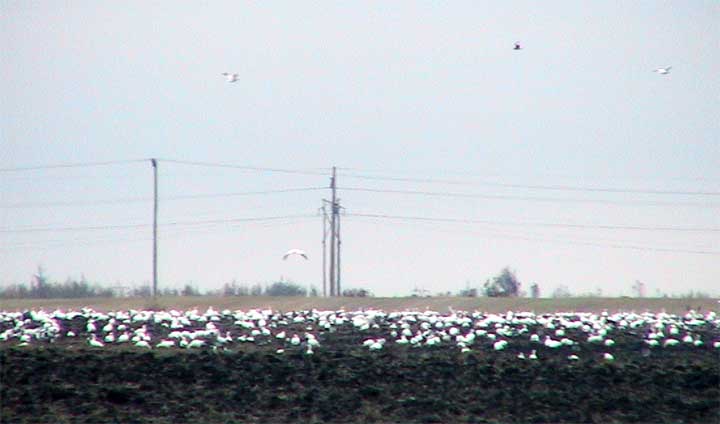 ---
Return to Ensign
This page is a story posted on Ensign, a daily web site offering a variety of material from scenic images, political commentary, information and news. This publication is the work of Faster Than Light Communications . If you would like to comment on this story or you wish to contact the editor of these sites please send us email.
Editor : Timothy W. Shire
Faster Than Light Communication
Box 1776, Tisdale, Saskatchewan, Canada, S0E 1T0
306 873 2004