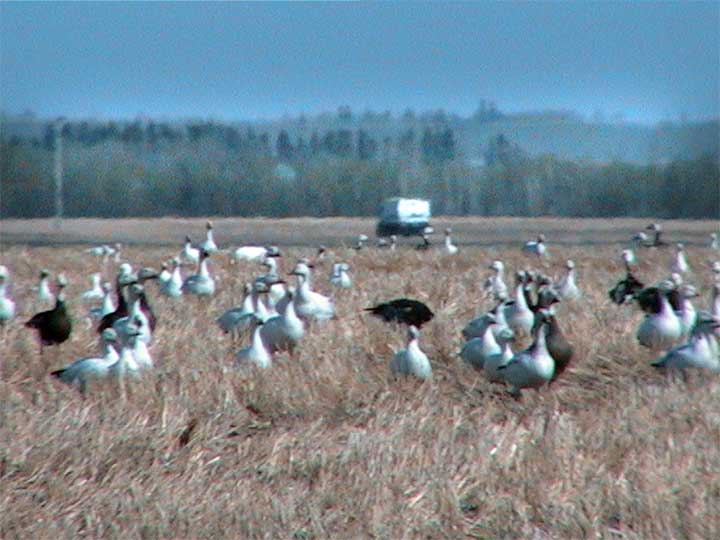 Annual visitors
FTLComm - Tisdale - Wednesday, May 9 2007
These guys are pretty predictable as they move north to the arctic each year they cautiously make their flights to staging areas and then wait as the ice covered ponds to the north clear off. These snow geese, emperor's, black brandts and perhaps a few others stop here and in a band to the west where there is still lots to eat before venturing over the woodlands and ultimately to the barrens as far as the arctic coast to do their nesting.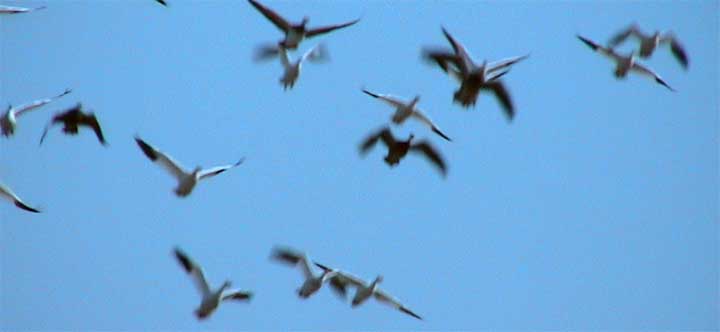 They can be a problem some falls when they can anger some farmers when they mess about in unharvested swathes but in the spring they are completely harmless as they actually do a little to tidy things up around the ponds they stop at or the fields they rest in before heading north once more. Depending on the year they can stay in this part of Saskatchewan for up to two weeks in the spring just lurking about south of the boreal forest.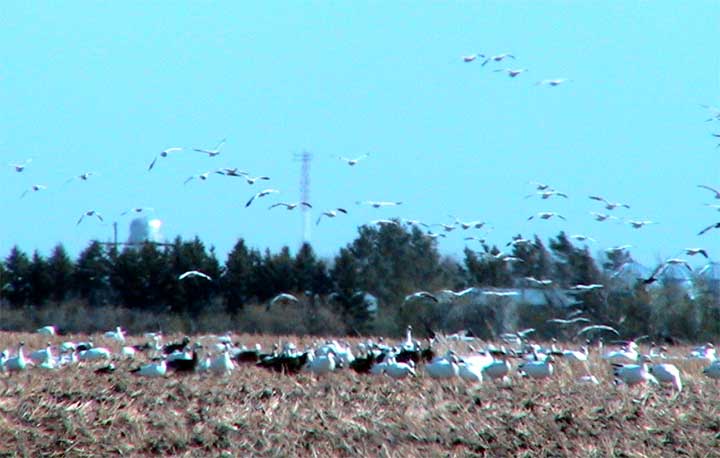 ---
Return to Ensign
This page is a story posted on Ensign, a daily web site offering a variety of material from scenic images, political commentary, information and news. This publication is the work of Faster Than Light Communications . If you would like to comment on this story or you wish to contact the editor of these sites please send us email.
Editor : Timothy W. Shire
Faster Than Light Communication
Box 1776, Tisdale, Saskatchewan, Canada, S0E 1T0
306 873 2004