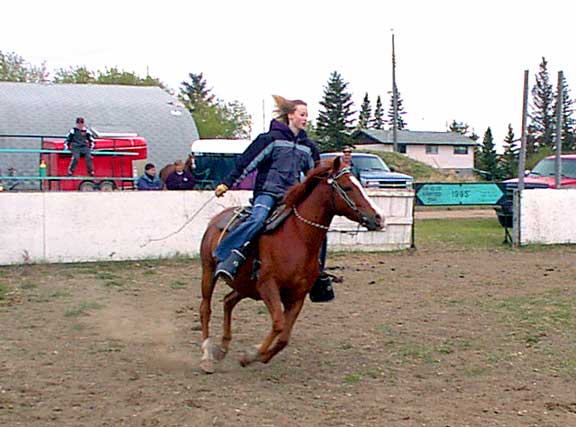 Crooked River 4H
FTLComm - Crooked River - Monday, May 19, 2003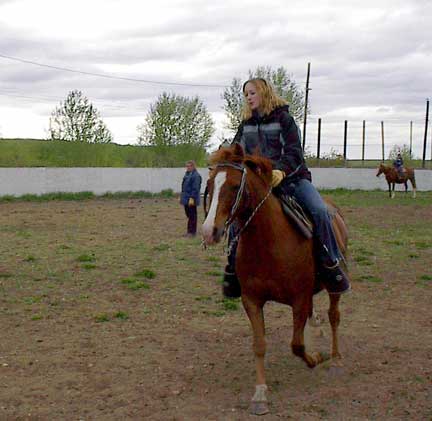 The Sunday of this year's Victoria Day weekend was cold, cloudy and a rather miserable day but that did not affect the enthusiasm or the intensity of the members of Crooked River's 4H club. For the first year the club which has been steadily expanding since it was begun in 1995 has an "advanced" class with more experienced riders and better trained horses.

When we pulled up to the riding area this young woman was working her horse through a series of moves from a fast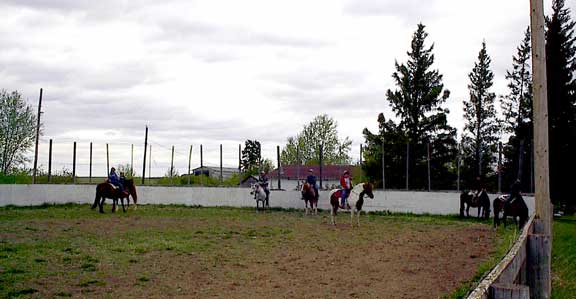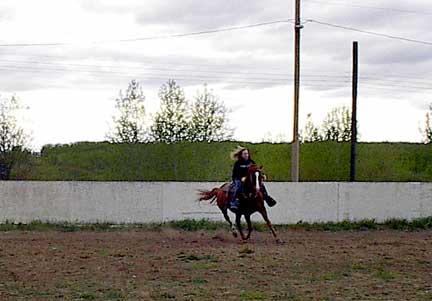 trot to a gallop while the instructor was position in the centre of the area (second picture) and the other riders awaited their turn waiting behind the practice area.

One of the members explained to me the importance of this being an advanced class as they were working on more difficult skills. He said that the achievement day was really a thrill as they all dress up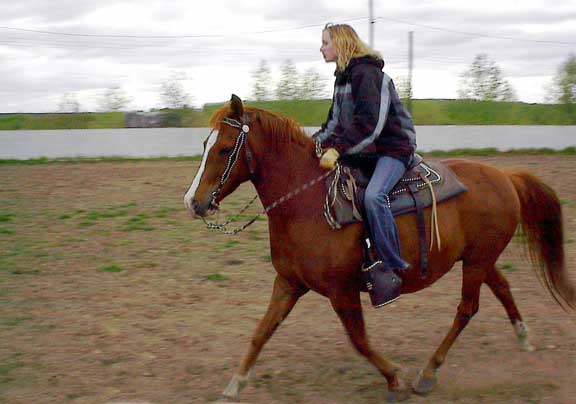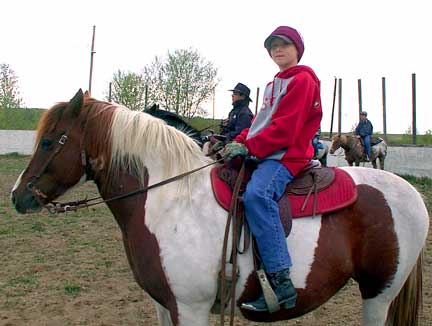 in some classy outfits and demonstrate for their friends and families what they have been able to accomplish this year.

He lives only a short distance from the practice area as this area around Crooked River and Mistatim have a lot of horse enthusiasts and both communities have 4H clubs that help rides develop the necessary skills to get the best out of their mounts and of the riding experience.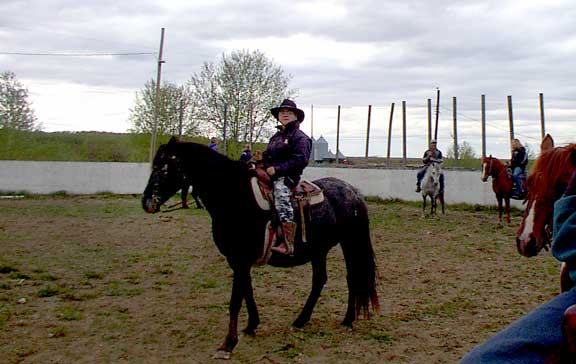 ---
Return to Ensign - Return to Saskatchewan News
This page is a story posted on Ensign and/or Saskatchewan News, both of which are daily web sites offering a variety of material from scenic images, political commentary, information and news. These publications are the work of Faster Than Light Communications . If you would like to comment on this story or you wish to contact the editor of these sites please send us email.
Editor : Timothy W. Shire
Faster Than Light Communication
Box 1776, Tisdale, Saskatchewan, Canada, S0E 1T0
306 873 2004