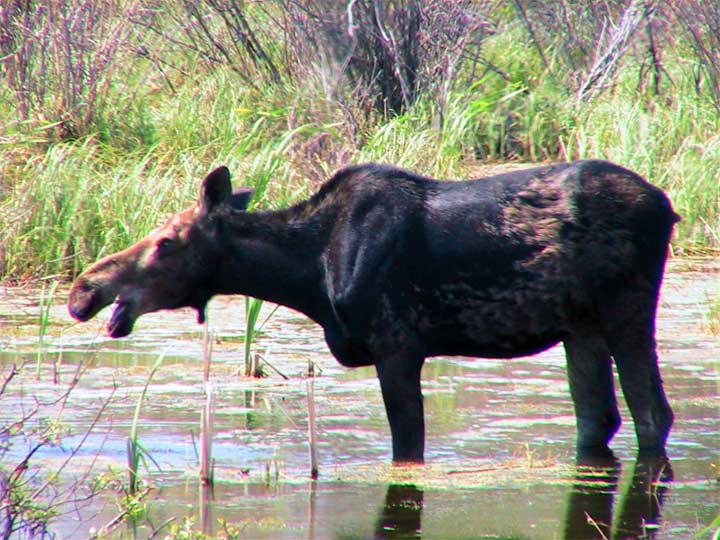 The case of the laughing moose
FTLComm - Tisdale - Wednesday, July 4, 2007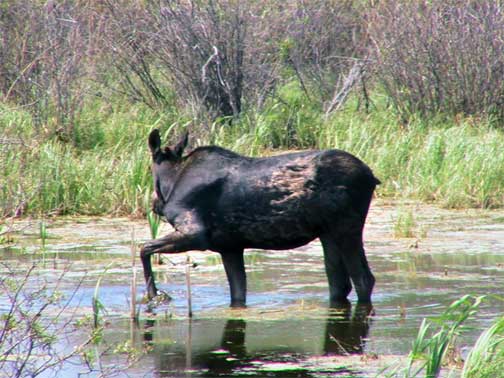 This is the way to see a moose. Comfortably seated in your car about two hundred feet away with a fence and swamp between you and a very solitary animal. Each year a lot of people get into trouble getting to close to one of these guys, if disturbed they will give chase and that wouldn't be nice.
This moose was seen on the west side of highway 35 about ten minute south of Tisdale Friday afternoon.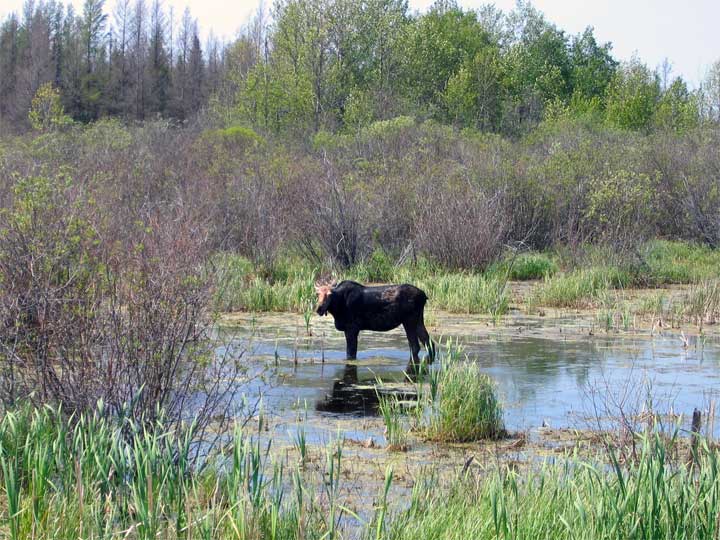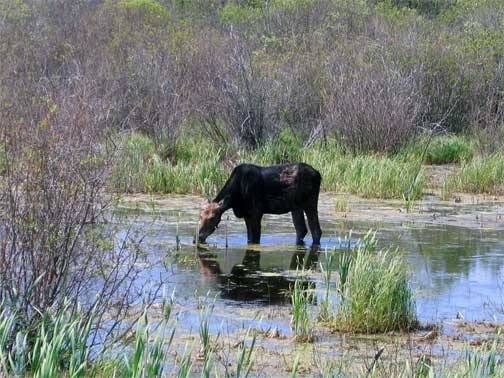 Moose are not big on tourism so just keep your eyes open and watch for him and you will likely spot this animal that is a bit bigger than most horses and lives on wet grasses.
At this time of the year he has lost his antlers and as you can see he is getting rid of his winter fur.
But remember this is the largest land mammal in North America and they do not like to be disturbed.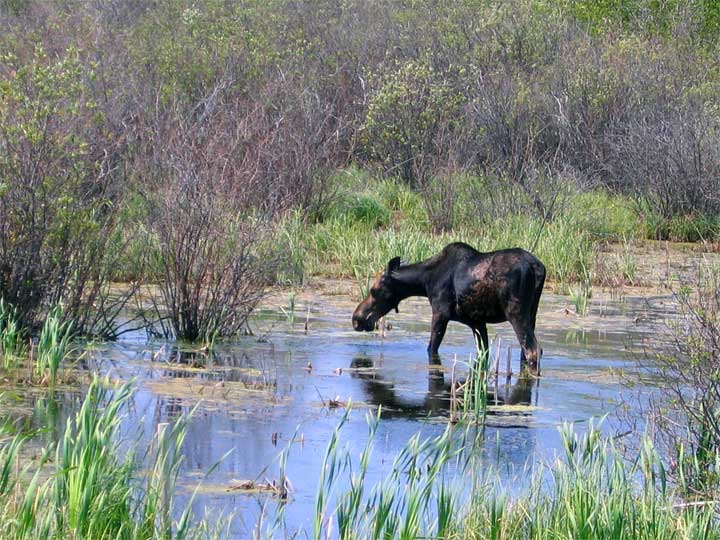 ---
Return to Ensign
This page is a story posted on Ensign, a daily web site offering a variety of material from scenic images, political commentary, information and news. This publication is the work of Faster Than Light Communications . If you would like to comment on this story or you wish to contact the editor of these sites please send us email.
Editor : Timothy W. Shire
Faster Than Light Communication
Box 1776, Tisdale, Saskatchewan, Canada, S0E 1T0
306 873 2004