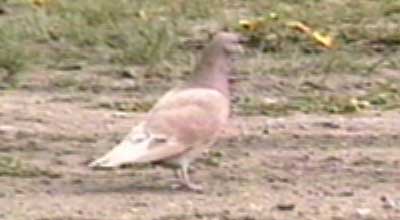 Pigeons seem to me far more like
us then other birds. Their individual colouring and often independent behaviour make them more understandable to we confused bipeds. I liked the look of this tan one that I spotted this morning and thought it would be nice to share our encounter with you. If you too share the view that it's "just a pigeon" that's fine. There is room in this world for elitism but if you went to Sunday School you will remember:
"God sees a little sparrow fall, it meets his tender view, if God so loves the little ones I know he loves me too."