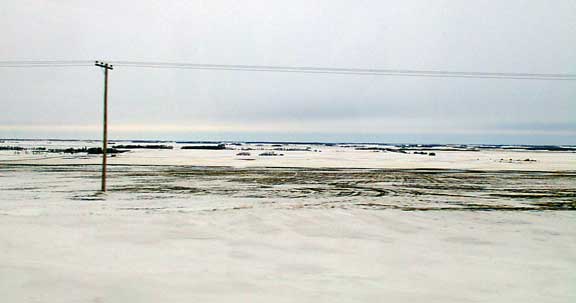 Future Desert
FTLComm - Birch Hill - Monday, march 11, 2002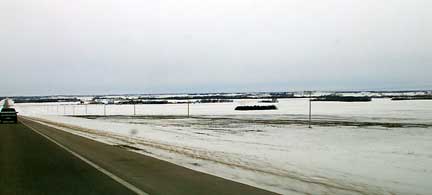 Not only has the winter of 2001 - 2002 been one of the warmest on record it is also the very driest for this part of Canada. During the fall the lack of rain saw the ponds and sloughs vanish now with spring approaching the winter has brought no relief as snow conditions decline as you travel West of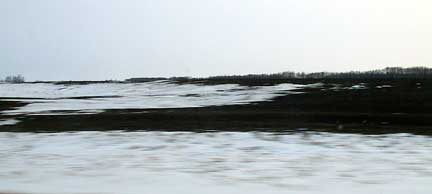 Melfort to the point where tilled fields are now black devoid of snow.

The picture at the top of the page is looking North from the Birch Hill and the second picture shows the view from that same location looking Northwest. Below we see the fog shrouded country side from Birch Hill to Weldon after 6:00 Sunday evening.

Without heavy and repeated amounts of precipitation there would be little point in investing into the ground the seed, fertilizer and fuel needed to plant a crop for this year. Once the temperatures rise above freezing what little moisture in the soil will quickly depart as with it will the soil and no moisture available even for germination to take place.

Welcome to the Birch Hills desert.