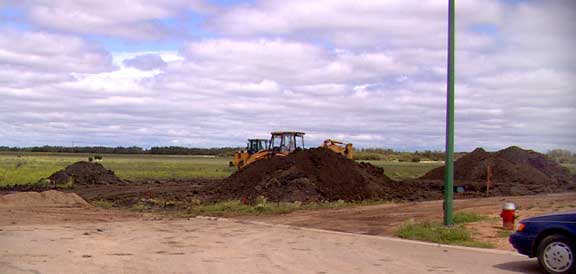 Breaking New Ground
FTLComm - Tisdale - Wednesday, June 27, 2001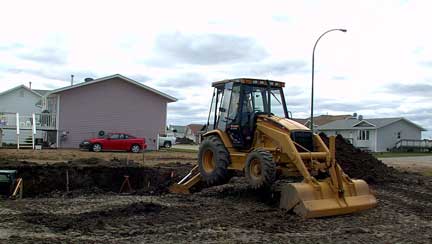 With over twenty houses underway Tisdale town council realised three years ago that it had to plan for the future and a whole new area was installed with water and sewer lines, a new pumping station and underground power lines.

Yesterday that planning and preparation is beginning to pay off as the first new house is going to be built in the new subdivision that extends Newmarket drive and it will also be the first house in Tisdale to have a number beginning with "2200"
Set back from the street the basement indicates this house will have garage out on the front of it as it will line up with its neighbours across the alley to the South.

This is the fifth new dwelling in Tisdale this year (not counting the duplex on Main street).