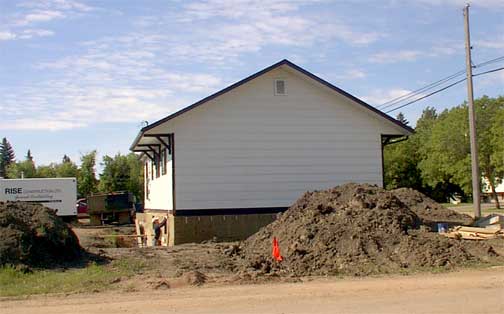 Friday of last week this house was sitting here in Tisdale after its journey from Caragana. Work is proceeding on the basement and the garage to be added to the south side.
Today there was a finishing carpenter busily doing some work inside the house as it is being readied for occupancy.
Gas and electricity had been installed into the building earlier in the week.