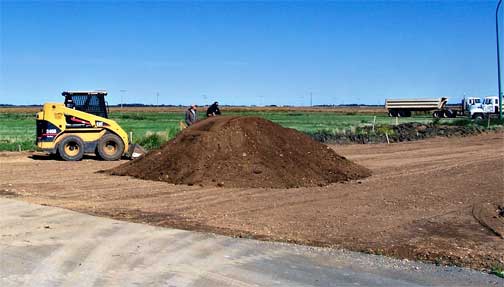 Over the past two years the rest of Forester Drive had its water, electrical and sewer lines installed but the street was only staked out.
This week Chupa Excavation is on the scene building the street that will turn Forester Drive from a cul de sac into a crescent. This is a big undertaking and will take more than a week more to complete.
Four or five lots are still available in the Newmarket/Forester Drive area but this new expansion will create a whole lot of choices for folks planning new homes in the Northwest section of Tisdale.