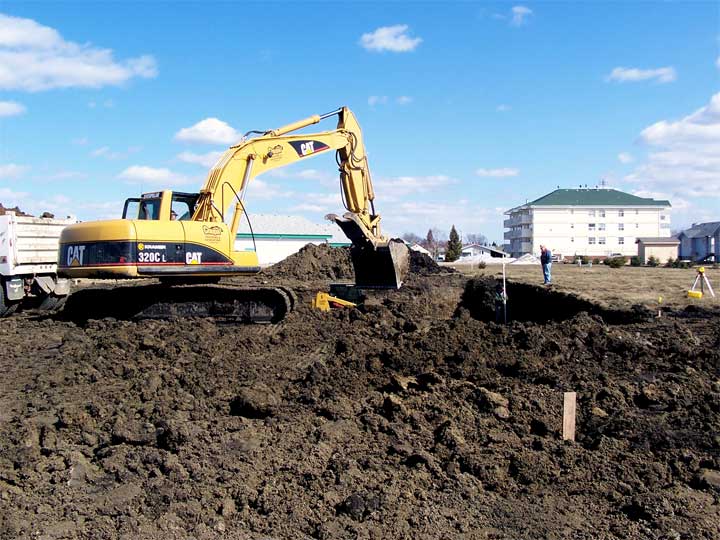 Double start for house three
FTLComm - Tisdale - Wednesday, April 16, 2008
Work began yesterday on house number three as the water and sewer lines were installed and the lot prepared for excavation. But no sooner had digging begun then it came to an abrupt halt as a natural gas line was ruptured. The line was twelve to fifteen feet from the boulivard right under where the new house would be situated.
I asked a SaskEnergy workman as to why a line would be located under a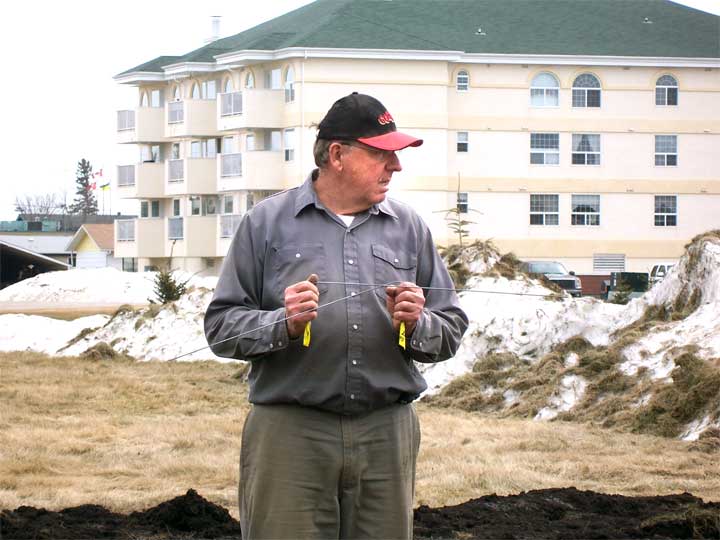 a property and he said it wasn't suppose to be a property. Apparently about two years ago when the house on 103rd were built SaskEnergy just ran the line across thinking the area would never be developed.
The workmen repaired the line and Gerald Chupa went to work witching the area and discovered the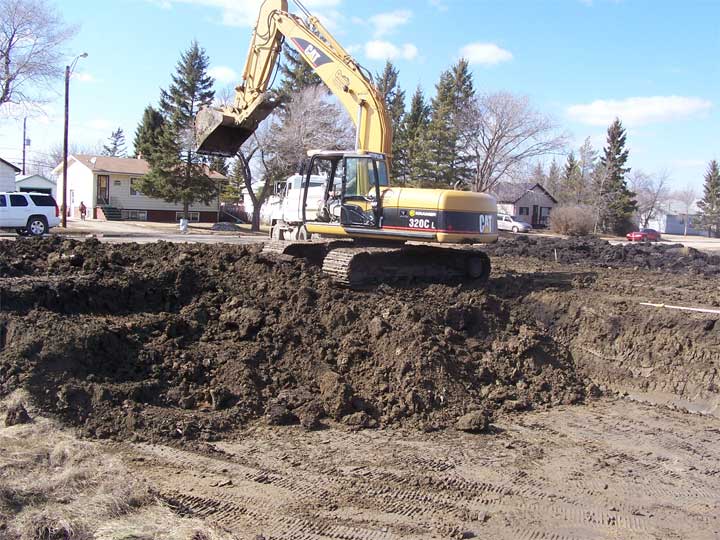 ran east more than six feet inside the lot and would be under the new structure to be built.
This morning it was time to start all over again only one lot South of the first one preparing the surface to dig, installing the water and sewer lines then putting in the new basement.
Either the town didn't know about the gas line or had never been informed before it sold the lot for a new dwelling. I remember standing on the former TUCs football field with the town forman of the time and talking about the lots being surveyed that day. He just laughed and told me not to worry about housing going on to that field it wouldn't happen in our lifetime.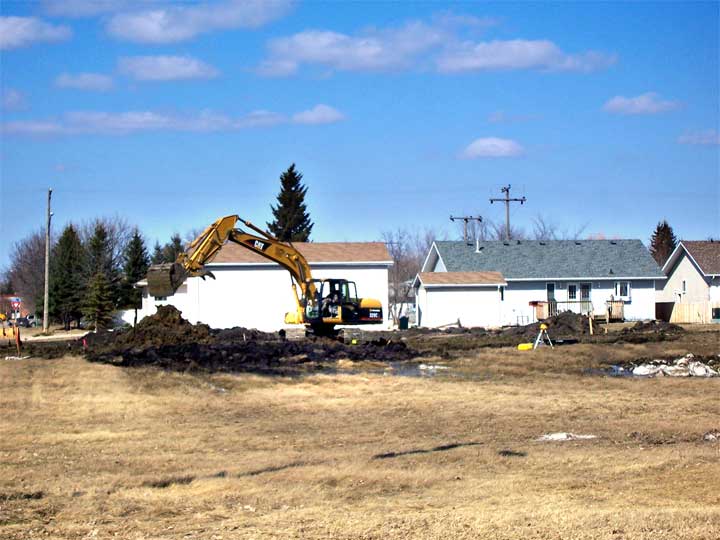 ---
Return to Ensign
This page is a story posted on Ensign, a daily web site offering a variety of material from scenic images, political commentary, information and news. This publication is the work of Faster Than Light Communications . If you would like to comment on this story or you wish to contact the editor of these sites please send us email.
Editor : Timothy W. Shire
Faster Than Light Communication
Box 1776, Tisdale, Saskatchewan, Canada, S0E 1T0
306 873 2004