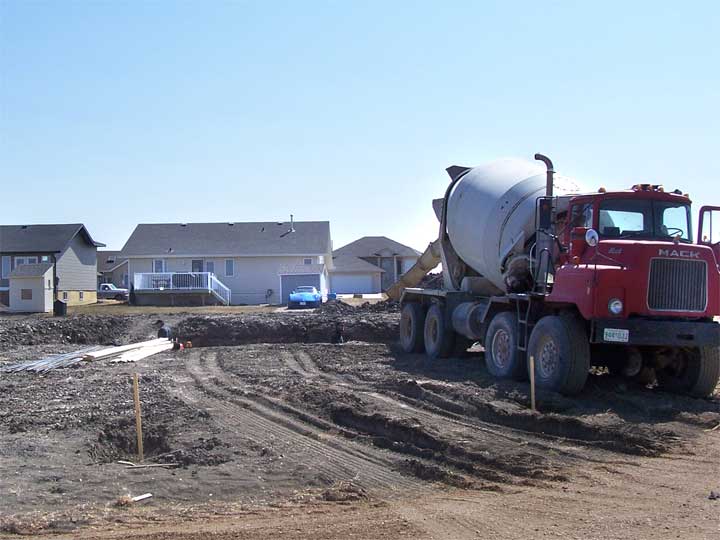 House six gets footings poured today
FTLComm - Tisdale - Friday, May 2, 2008
Serious work began on this lot last Thursday when the water and sewer services were installed (right) then a week ago today the basement was prepared. (below)
This was a fairly wet lot and the basement needed to dry out a bit for the work to get underway.
House six is the first house to be started on the actual crescent portion of Forrester and though this picture makes it look like the house is being built out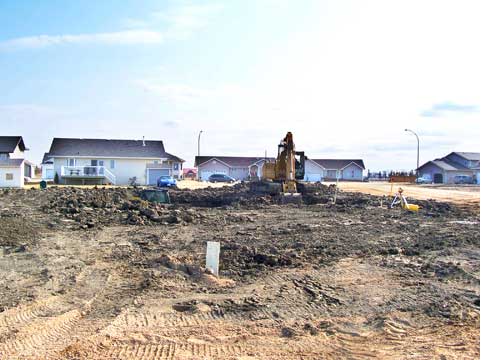 in a farm field it has already been joined by another as three more starts will take place shortly across the street on both sides of this corner lot.
The pace of construction this year is far ahead of other years as usually by this time only one or two houses are underway. House two got its rafters today, rafters will go on #3 on Monday and the duplex and fourplex are waiting the cement to cure before the structures are begun. Meanwhile the Co-op has their RTM fully framed and its rafters in place. House number seven is up with rafters and we will have the story and pictures of it shortly.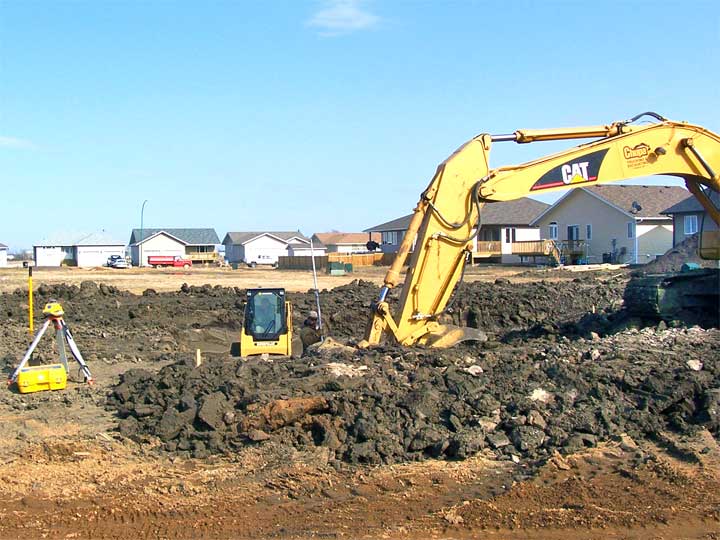 ---
Return to Ensign
This page is a story posted on Ensign, a daily web site offering a variety of material from scenic images, political commentary, information and news. This publication is the work of Faster Than Light Communications . If you would like to comment on this story or you wish to contact the editor of these sites please send us email.
Editor : Timothy W. Shire
Faster Than Light Communication
Box 1776, Tisdale, Saskatchewan, Canada, S0E 1T0
306 873 2004