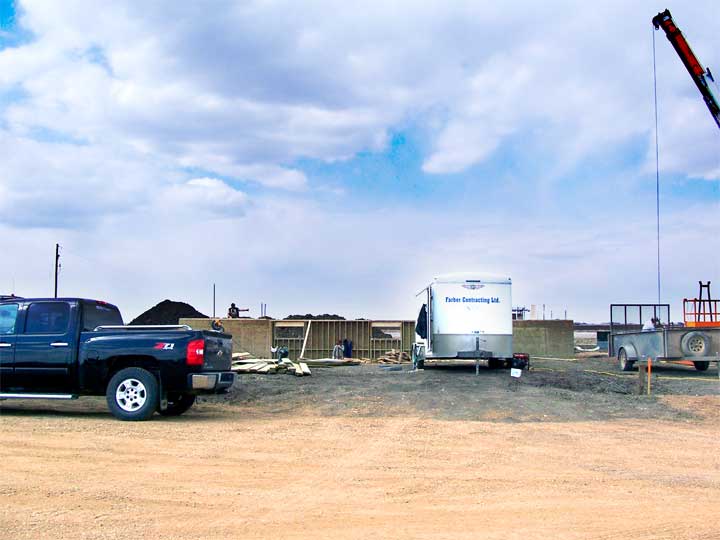 House eight gets well underway
FTLComm - Tisdale - Tuesday, May 13, 2008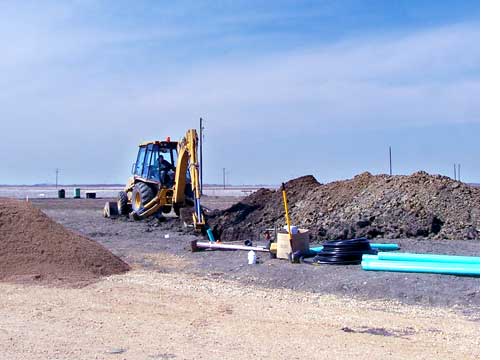 Today Farber Contracting installed the basement walls (above and bottom of the page) and were in the process of positioning the floor joice late this afternoon on the eighth housing start in Tisdale in 2008.
Chupa Excavation and Trucking dug in the water and sewer services for this lot back on April 30th (left). This particular house has its garage in front of the house so the dwelling is well back from the front of the lot and the water and sewer lines involved a fairly lengthy excavation.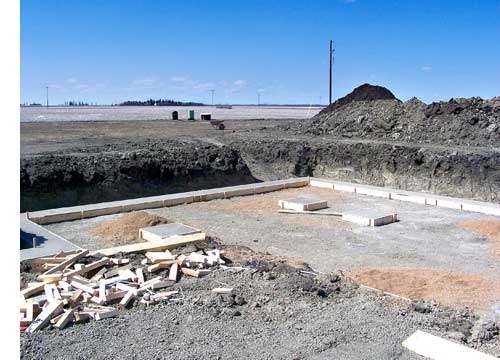 Farber Contracting got the forms for the footings in and as you can see from this picture (right) taken on May 6 the footings have been poured and the fill put in that will support the concrete floor.
This is the first house on the north side of Forester Crescent so it looks like the contstruction is taking place out in a farm field. Actually it is only the first as construction on lots around the Crescent are expected through this year with one of them begun today with water and sewer services installed in what will be the ninth housing start this year in Tisdale.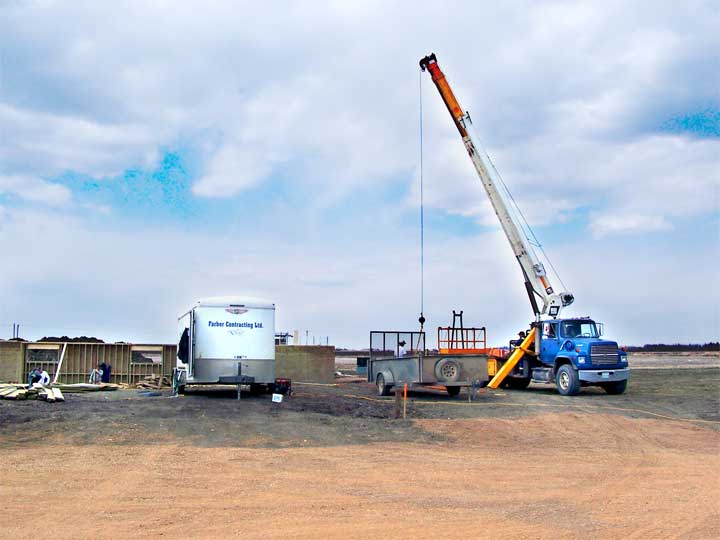 ---
Return to Ensign
This page is a story posted on Ensign, a daily web site offering a variety of material from scenic images, political commentary, information and news. This publication is the work of Faster Than Light Communications . If you would like to comment on this story or you wish to contact the editor of these sites please send us email.
Editor : Timothy W. Shire
Faster Than Light Communication
Box 1776, Tisdale, Saskatchewan, Canada, S0E 1T0
306 873 2004