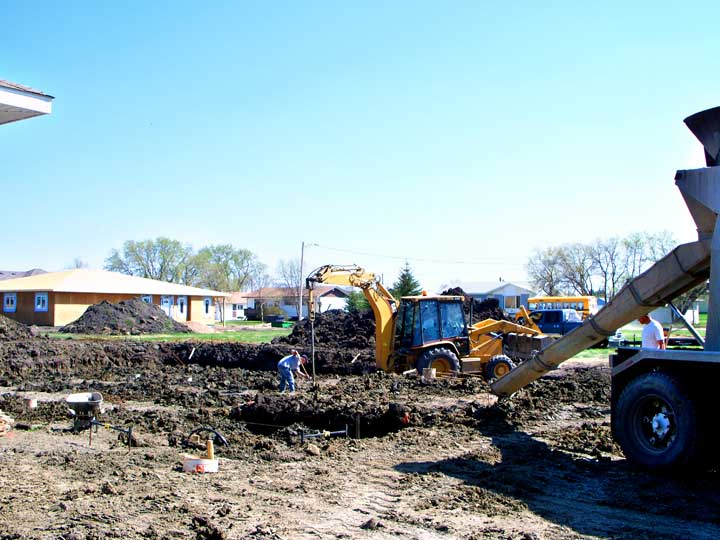 Housing start thirteen comes to life
FTLComm - Tisdale - Tuesday, May 27, 2008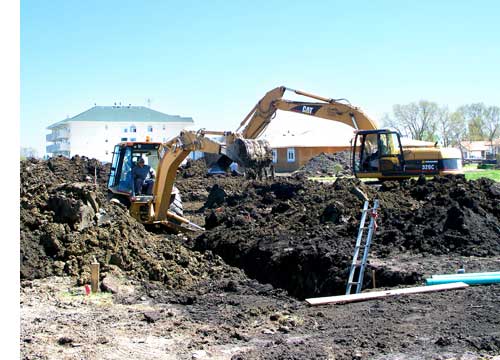 Chupa Trucking and Excavation began work on the preparation of the site of a new duplex similar to the one now nearly completed seen in the background of these pictures, on Monday morning. They cleared the site of turf established the correct depth for the foundation and installed (right) the water and sewer lines, separate lines for each of the units. Below is how the site looked this morning.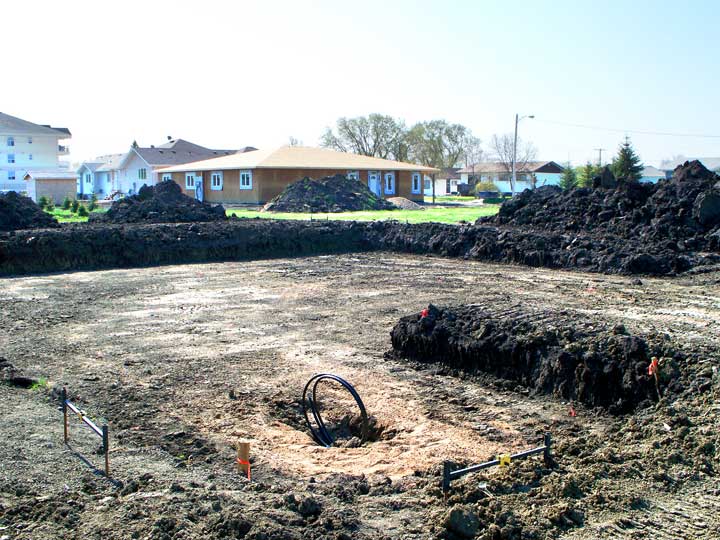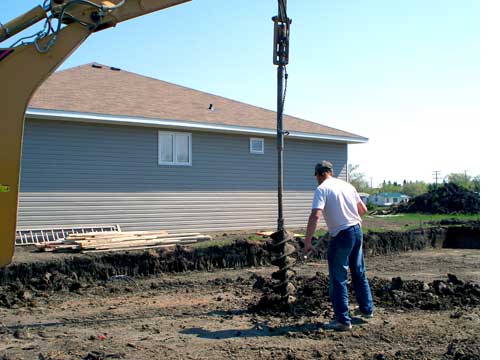 Today the folks from Strive Concrete in Melfort were on hand to proceed with the installation of 49 piles fitted with rebar and almost ten feet deep.
The forms for the foundation will be the next order of business tomorrow once the debris from the piles is cleaned up and gravel poured to form a working surface.
These units are for sale from Renaud Realty the others in the partly completed duplex have been sold.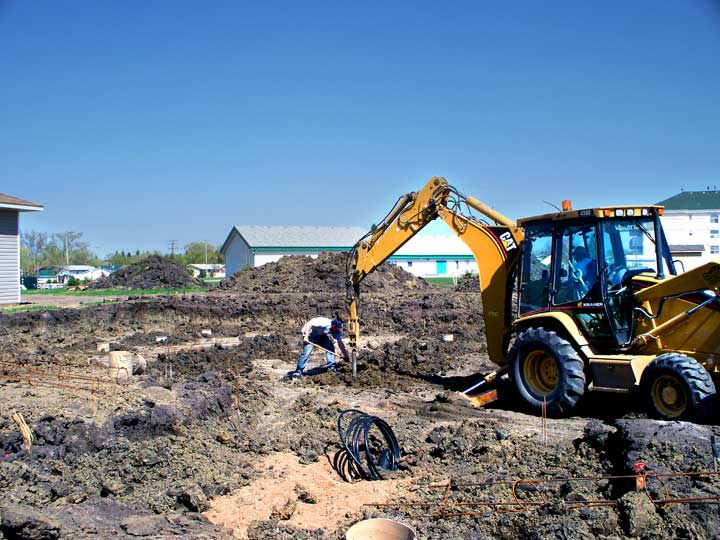 Editor's note: When a new house or housing project is begun a file is opened on that project. Some move along more quickly than others while some just stall for weeks on end. This is project thirteen, you haven't seen eleven and twelve yet because eleven is just getting underway and thirteen just has its services installed and no basement yet dug.
---
Return to Ensign or Saskatchewan News
This page is a story posted on Ensign, a daily web site offering a variety of material from scenic images, political commentary, information and news. This publication is the work of Faster Than Light Communications . If you would like to comment on this story or you wish to contact the editor of these sites please send us email.
Editor : Timothy W. Shire
Faster Than Light Communication
Box 1776, Tisdale, Saskatchewan, Canada, S0E 1T0
306 873 2004