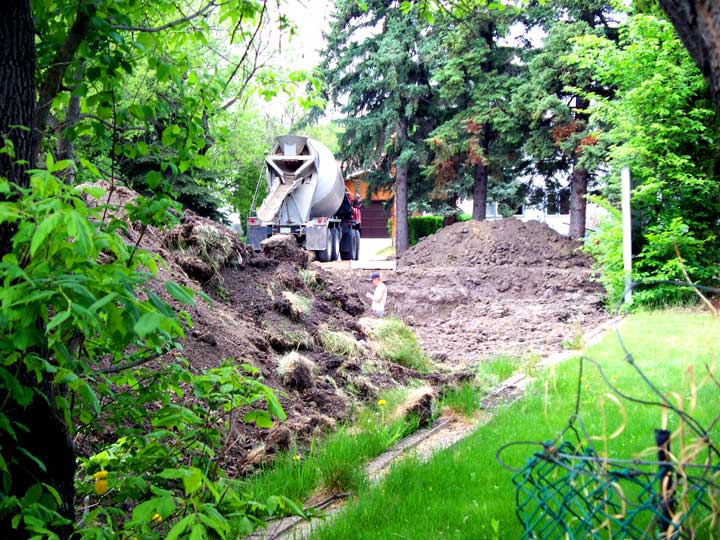 Foundation for house fourteen
FTLComm - Tisdale - Friday, June 6, 2008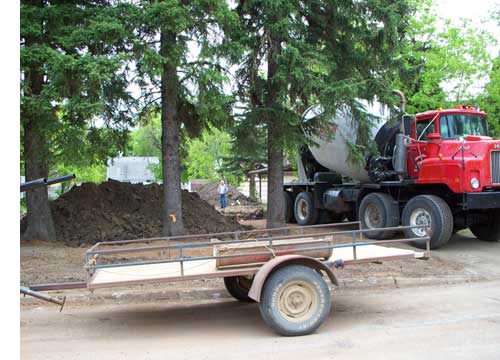 The small older house that was on this lot came down last fall and the lot was cleared up. On Monday Chupa Excavatopm amd Trucking installed the basement and today Patterson Concrete poured the foundation for what is housing start fourteen for this year in Tisdale.
This site is only a couple doors west of the construction site for the fifth housing start of the year, the four plex currently being assembled by Strapco Construction. There are at least two other sites where houses have been removed to make way for new construction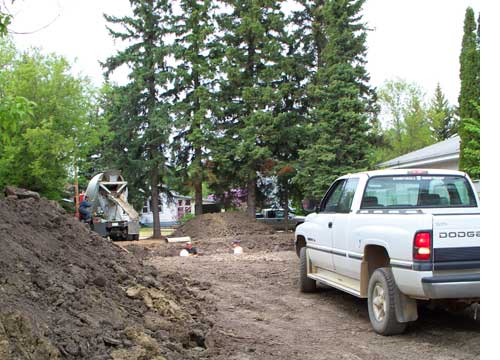 that are expected to be developed as the construction season continues.
Seven is closed in, four and eight are being shingled today, three is awaiting the drywallers, nine has its walls up, ten has its shingles and will get siding on Monday. One, five and eleven have completed basements but no further development and twelve has its foundation in place. It is remarkable to see these projects move along. Most of these we have images throughout their development and will try to show you some of them in the future.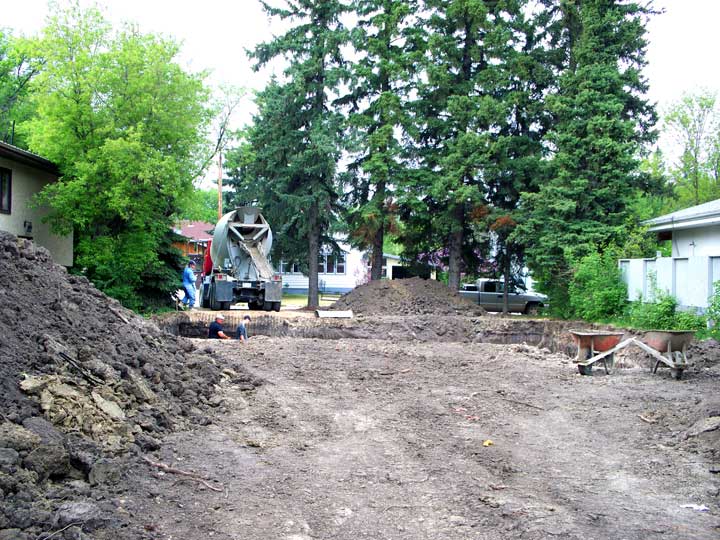 ---
Return to Ensign or Saskatchewan News
This page is a story posted on Ensign, a daily web site offering a variety of material from scenic images, political commentary, information and news. This publication is the work of Faster Than Light Communications . If you would like to comment on this story or you wish to contact the editor of these sites please send us email.
Editor : Timothy W. Shire
Faster Than Light Communication
Box 1776, Tisdale, Saskatchewan, Canada, S0E 1T0
306 873 2004