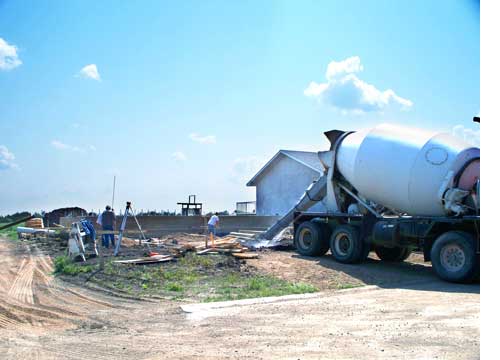 The lot was ready for the footing forms to be installed on June 19th (above).
Yesterday, (left) cement was being poured for the footings for the garage foundation.
This house is just north of the intersection with Forester and for right now is the most northernly house in Tisdale. Next week will see the walls rise and by this time next week they will be ready to get the rafters in place and begin framing the garage.
This hot weather is perfect as it speeds up the process.