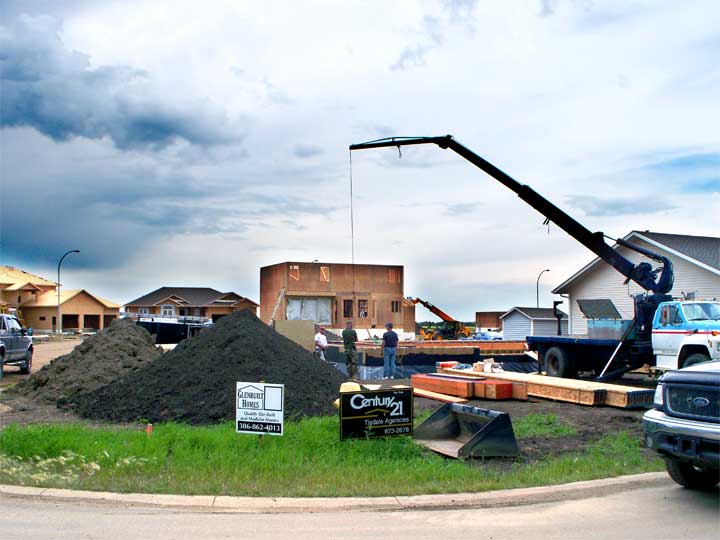 House eighteen gets a main floor
FTLComm - Tisdale - Wednesday, July 16, 2008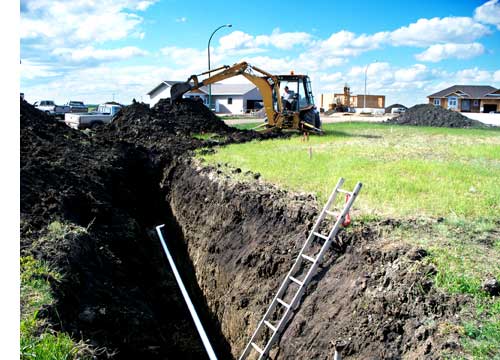 At the top of this page and the picture at the bottom is how the project looked late this afternoon as a light crane is being used to position the floor joist in place.
This house is located on the west inside corner of Forester and is one of the few houses presently under construction that is for sale.
It was on June 18th that this project got under way with the installation of water and sewer lines from the edge of the lot to the service point in the future house. (right)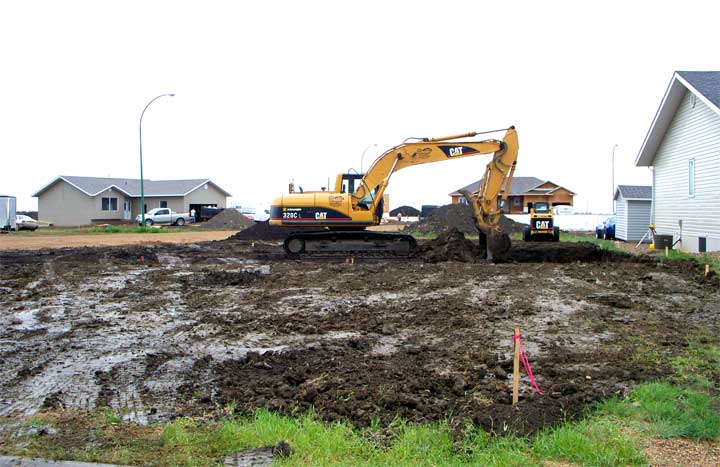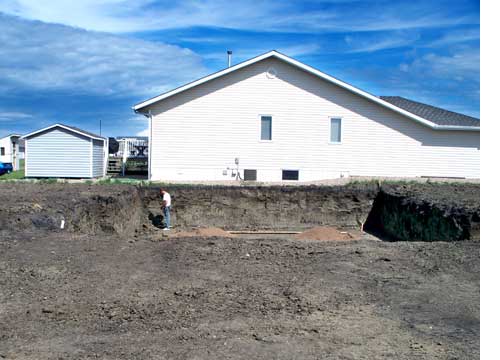 The following day, June 19th the lot was cleared and Chupa Excavation put in the basement earthwork (above).
There was some rain slowing all construction and then on June 26 (left) the forms for the footings were begun.
As with the majority of new homes in Tisdale this one is being built on a wood basement and on July 4th (below) you can see the work in progress as the completed basement walls are constructed and put in place.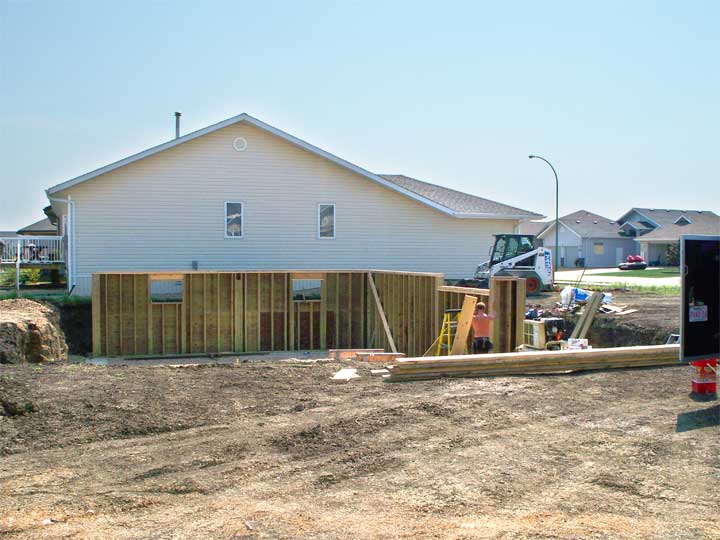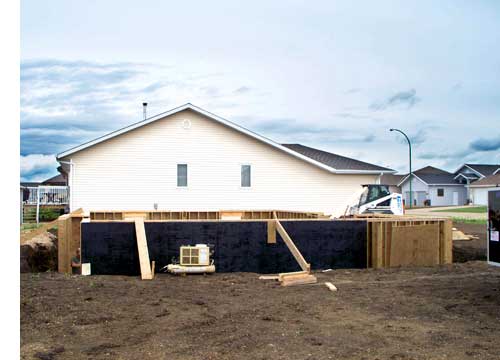 On July 7th (right) the basement is completed and various treatments are being applied to preserve the structure. As you can see in this image some of the basement windows have been installed.
It is really remarkable to see a project proceed like this as the house grows from a hole in the ground but around Tisdale there are now twenty such projects either underway or all ready completed this year. Forester is a hive of activity each day with nine houses in various stages of completion.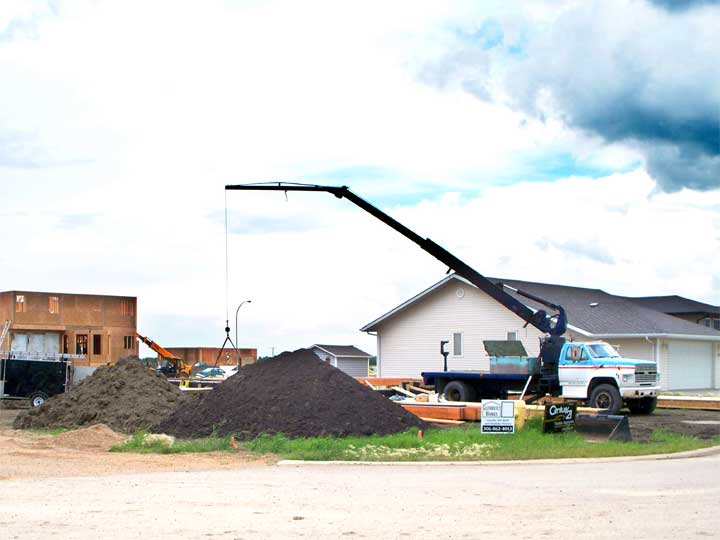 ---
Return to Ensign or Saskatchewan News
This page is a story posted on Ensign, a daily web site offering a variety of material from scenic images, political commentary, information and news. This publication is the work of Faster Than Light Communications . If you would like to comment on this story or you wish to contact the editor of these sites please send us email.
Editor : Timothy W. Shire
Faster Than Light Communication
Box 1776, Tisdale, Saskatchewan, Canada, S0E 1T0
306 873 2004