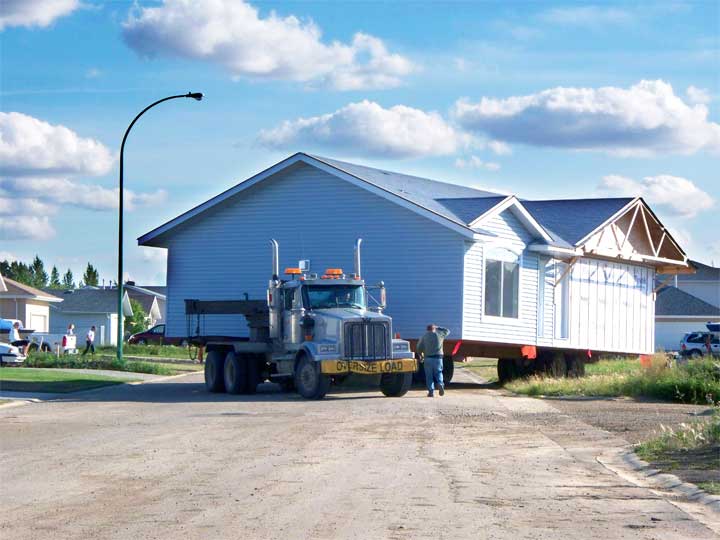 House twenty moves to Forester
FTLComm - Tisdale - Monday, September 8, 2008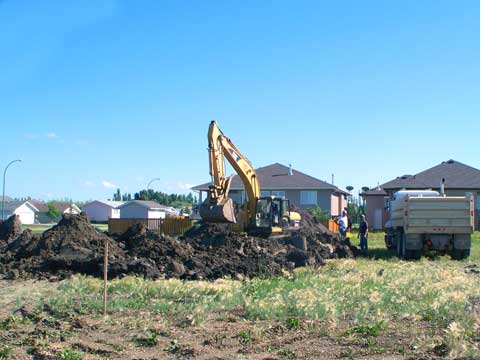 On the left you can see the water and sewer lines were being installed and then the basement was dug on July 21. In just a few days the footings were in place and the forms set up to pour a concrete basement (below, July 24th) In the next week or so the basement was poured and the forms removed. Since then while other houses continued to blossom this one remained just a concrete basement shell. But this afternoon at around 4:00 a brand new house arrived ready to be positioned in place. The movers were Bartch Movers from Sturgis.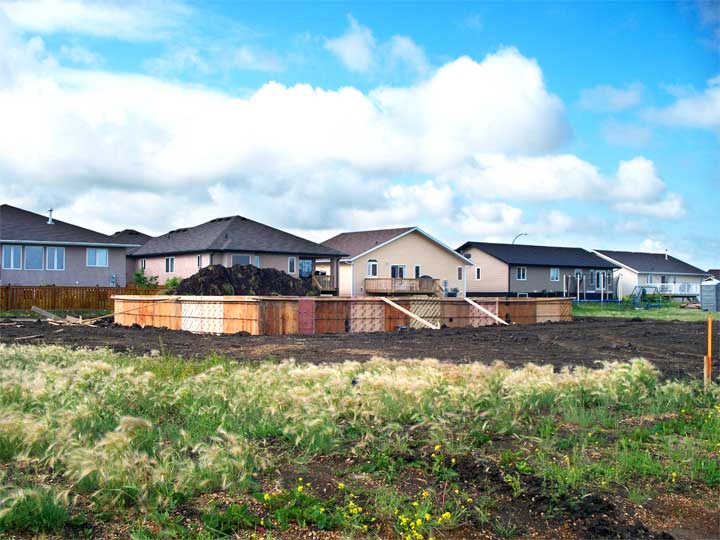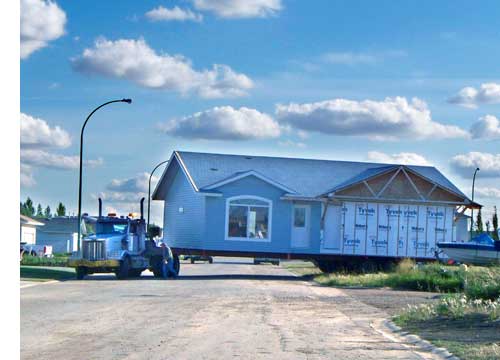 The construction process has been rolling along throughout the summer and has put considerable strain on the tradesmen as well as the construction crews. I spoke to a plumber this afternoon and asked him how things are going. "I can't keep up" he said and explained he currently has fourteen new houses on the go.
House number nineteen was moved into town as the end of July and is an older house now in the process of being rennovated. The owner gave up on trying to get someone to build him a new house and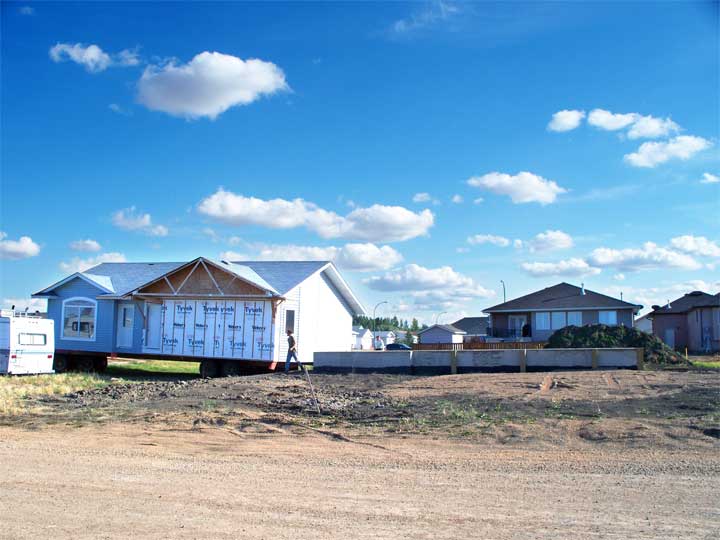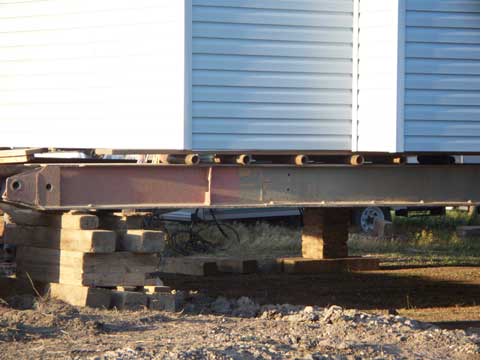 opted for one that was available.
Two new basements have been dug on Forester and we will show you pictures of those projects shortly. Over on the East side of Tisdale a block East and a block South of the Catholic church an older house was destroyed a new basement has been dug and the footings are in place and over on the South side of town a new concrete basement sits awaiting a house to be moved onto it. In addition, houses that have been advertised for sale are continuing to sell quickly.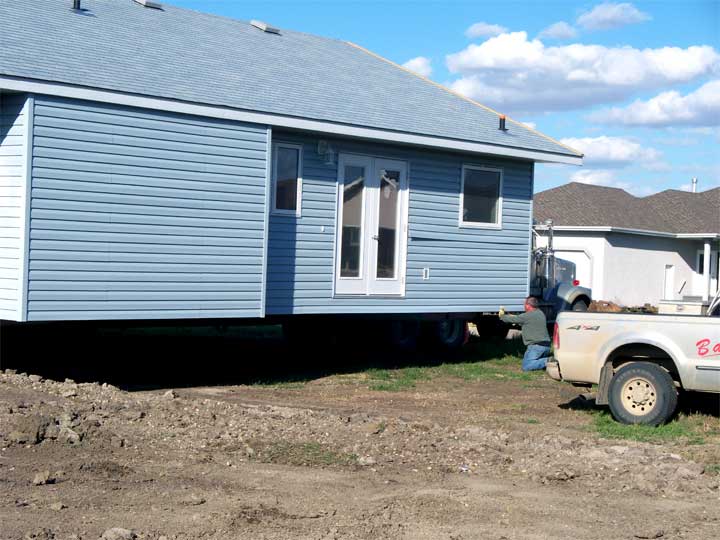 ---
Return to Ensign or Saskatchewan News
This page is a story posted on Ensign, a daily web site offering a variety of material from scenic images, political commentary, information and news. This publication is the work of Faster Than Light Communications . If you would like to comment on this story or you wish to contact the editor of these sites please send us email.
Editor : Timothy W. Shire
Faster Than Light Communication
Box 1776, Tisdale, Saskatchewan, Canada, S0E 1T0
306 873 2004