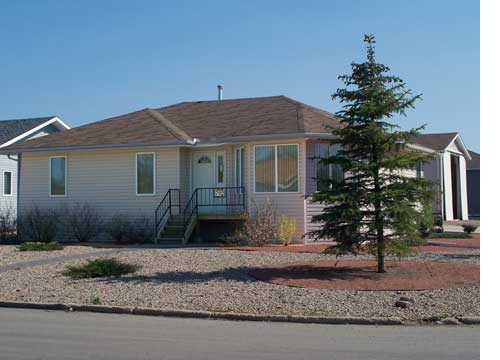 of this page and is nearing completion. It is for sale by Renauld Realty and is located on NewMarket Drive, a new housing development on the Northwest corner of Tisdale.
As mentioned yesterday, the new duplex under construction next door to Mr. Poty's new house has either one, or both units for sale at this time.
There are only a few houses in that twenty to thirty year old range available in town and a few older smaller homes.