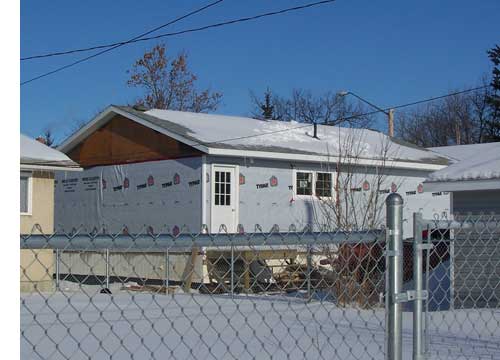 It was late summer, early fall when this cement basement was poured on the first block west of the main street on 97th Ave. But it was not until just recently that the new house was brought onto the basement.
The first two pictures were taken today and the one below yesterday.
Meanwhile work continues on 95th street where the piles have been drilled and most of them poured with heat being used to keep them warm for what will become a new duplex condominium.