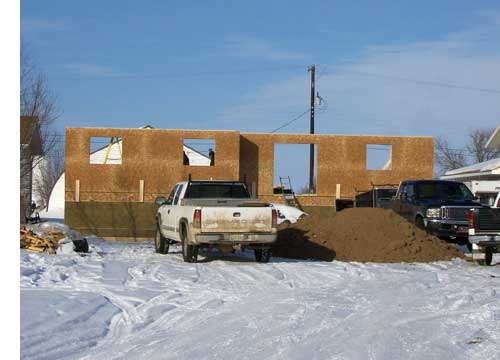 The basement was constructed in November but the arrival of cold weather put a stop to construction. But, last week work began once more on this house in the Northeast corner of Tisdale, across the street from Art's Autobody.
These pictures were taken today and as you can see three of the four outside walls are up and the crew is on hand moving things along.
Meanwhile the duplex on 95th St. had cement truck backing into the place today as their foam forms were being filled with more than rebar.