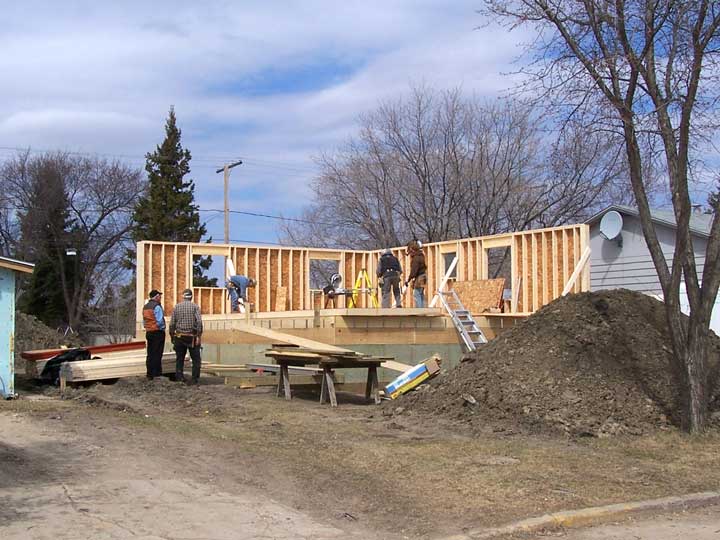 two walls up at 11:30 this morning
House number four
---
FTLComm - Tisdale - Wednesday, April 29, 2009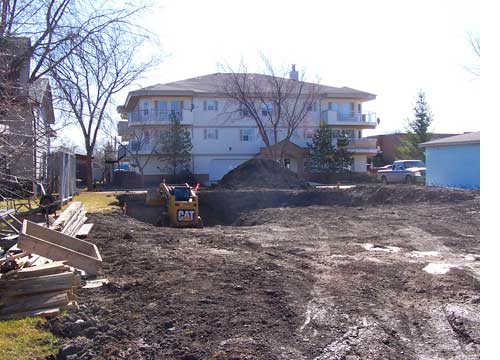 Chupa Excavation began preparing this lot on Monday April 20th. On Tuesday (left) the basement had been made and the footings were in place.
Below gravel is being added to the site to fill in around the footings.
This new house is located across the street from the Madison condominium right across from the Beeland Co-op.
Working conditions have been ideal for this project and the lot relatively dry.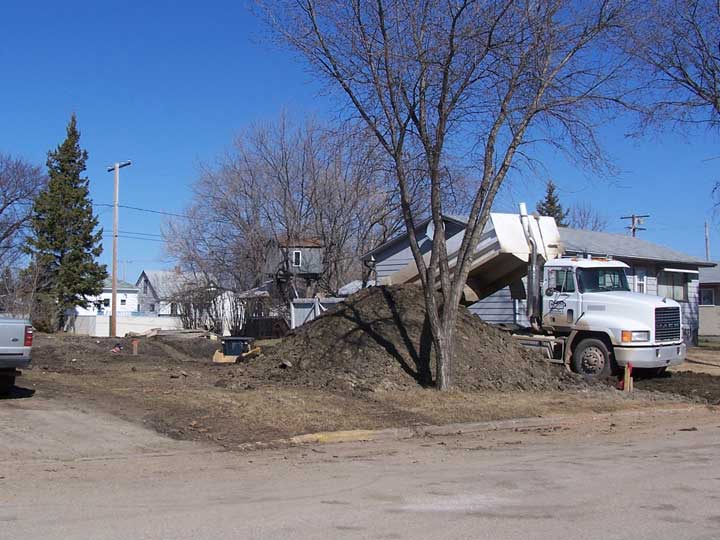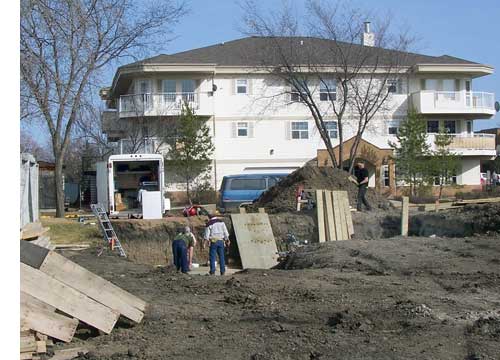 fwith the foundation in place work moved right along with the assembly of a wood basement (right). This project has a four man crew.
Below the precise work of building the main floor for the dwelling is taking place.
One of the nice things about this lot is that it will not require a great deal of fill and work to match the level of grade of both the yard and the street. This view (right) and below is from the back alley. This particular back alley is in need of some serious repair work.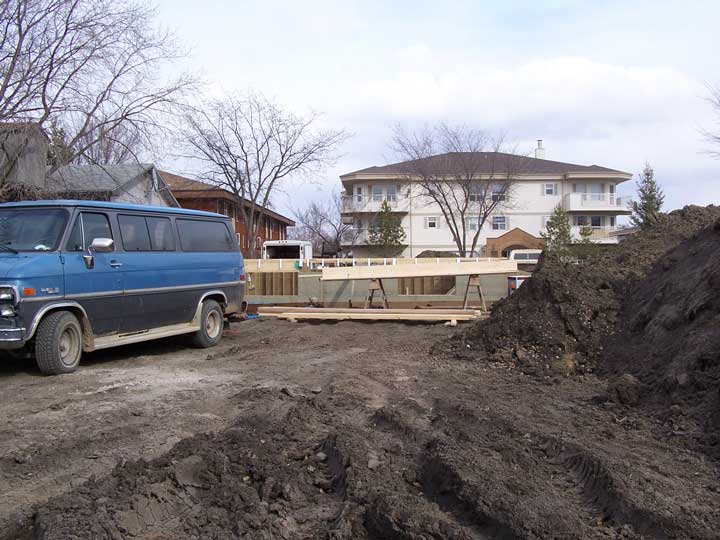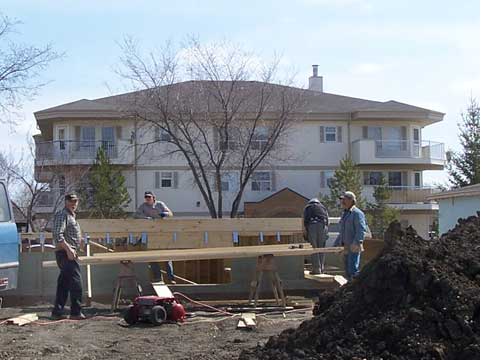 With the floor completed work immediately began on assembling the walls.
Many houses have the foundations for the garage put in place once the basement has been assembled but in this project they are going ahead with the walls and main portions of the structure but it does appear to have room for a garage on the street side (below) of the new building.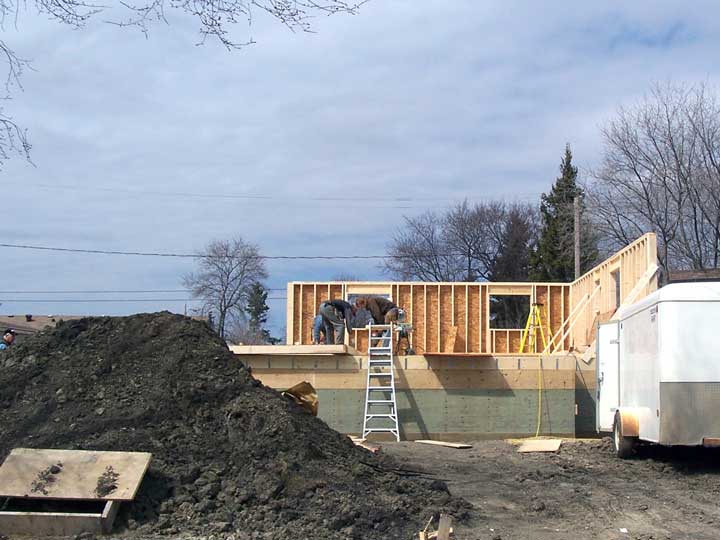 ---
Return to Ensign
This page is a story posted on Ensign, a daily web site offering a variety of material from scenic images, political commentary, information and news. This publication is the work of Faster Than Light Communications . If you would like to comment on this story or you wish to contact the editor of these sites please send us email.
Editor : Timothy W. Shire
Faster Than Light Communication
Box 1776, Tisdale, Saskatchewan, Canada, S0E 1T0
306 873 2004