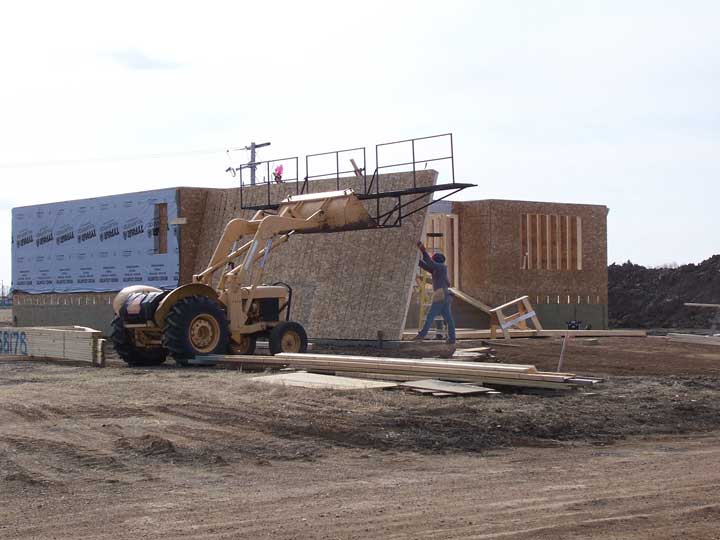 first wall of the garage was being erected at 9:30 this morning
House number five
---
FTLComm - Tisdale - Friday, May 1, 2009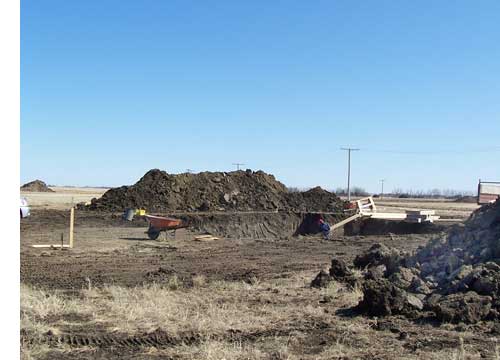 Chupa Excavation began preparing this lot on Monday April 20th. On Tuesday at 10:30 (right) the basement had been dug and the footings were in place.
This house is located on Newmarket and for now is the most northerly house on the street. But at the current rate that distinction will not last for long. The basements for house six and seven have been dug and seven is located on the new cul-de sac.
This is a Rise Construction project which means that the project moves alone quickly.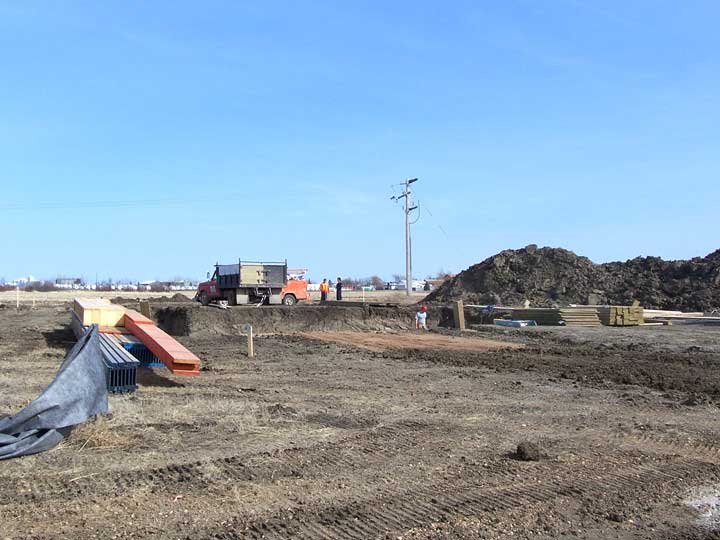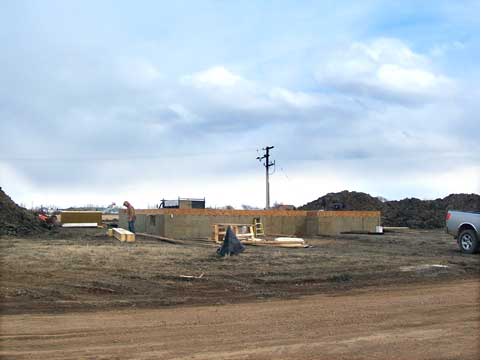 On Wednesday, April 22th (above) the foundation and gravel fill was in place and the crew were preparing to begin assembly of the wood basement. On Friday, April 248th (left) at 4:19 the basement was finished.
Though cool, the weather did not interfer with the building of this house and on Monday, April 27th (below) at 3:30 in the afternoon work was well along on constructing the floor, the excavation of the garage area was done and the gravel fill piled up to proceed with that portion of the new house.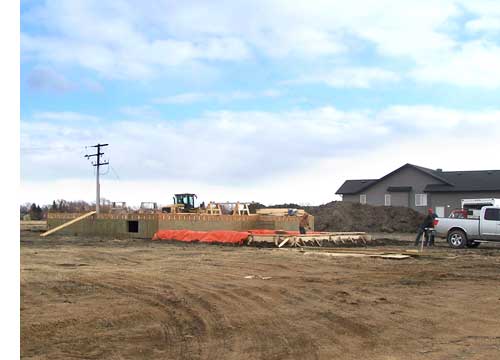 It was at 4:30 Tuesday, April 28th that we see (right) the garage foundation has been poured and covered to prevent frost damage. In this picture you can see the saw horses on the completed floor.
At the next day, during the noon hour at 12:30 Wednesday April 29th (below) the east exterior wall is up. You can see the north wall has been assembled laying on the floor and is ready to be erected.
With several houses being finished and others in the structural construction phase it really keeps the suppliers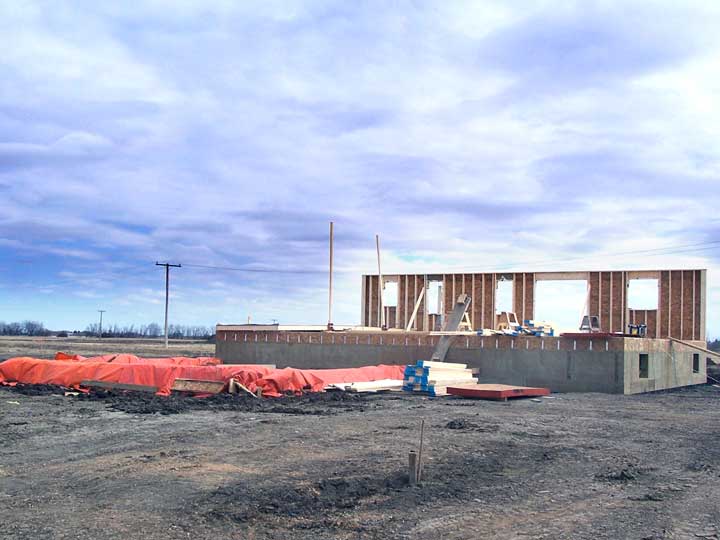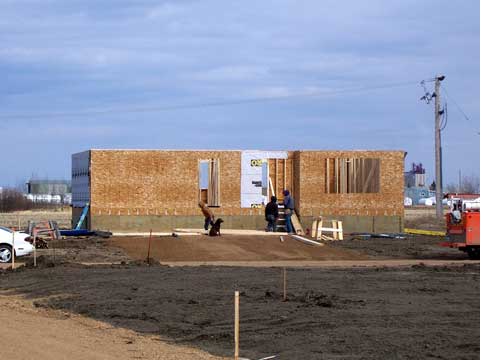 hopping to get the materials to the site when they are needed. In this project you will notice that there are almost no materials laying on the site.
This is how the new house looked on Thursday, April 30 at 4:00 in the afternoon. The garage foundation is finished the gravel fill added and smoothed out. SaskPower ws on the site preparing for electrical service.
Below and at the top of the page we see the first wall of the garage being put up at 9:30 this morning.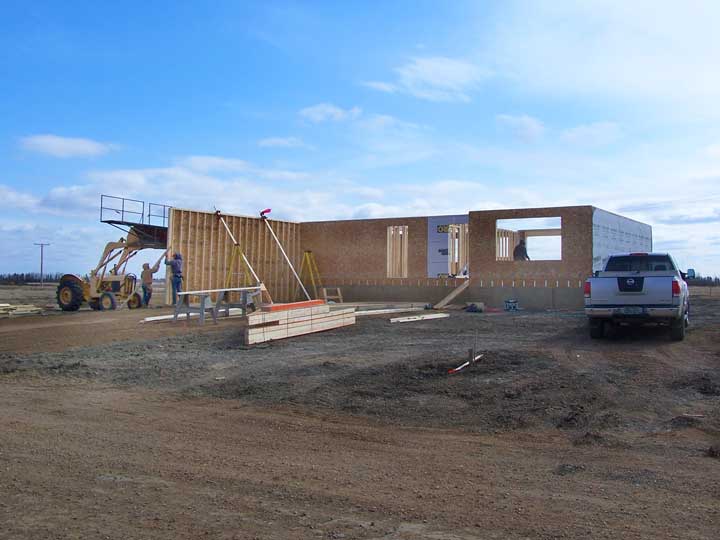 ---
Return to Ensign
This page is a story posted on Ensign, a daily web site offering a variety of material from scenic images, political commentary, information and news. This publication is the work of Faster Than Light Communications . If you would like to comment on this story or you wish to contact the editor of these sites please send us email.
Editor : Timothy W. Shire
Faster Than Light Communication
Box 1776, Tisdale, Saskatchewan, Canada, S0E 1T0
306 873 2004