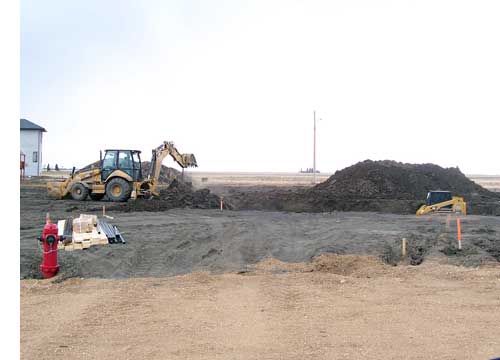 With is west wall in place this new house is well on its way to becoming a structure. This (above) is how it looked at 2:24 this afternoon.
Work began on this site at the end of the new cul-de-sac on May 4th when Lebel Trenching of Zenon Park dug in the basement area for the footings and water and sewer lines.
This was the second project to get underway with the first project having begun just a few days earlier on the lot just north of this one. That project has advanced pretty much at the same speed but was not the first to get a wall up.