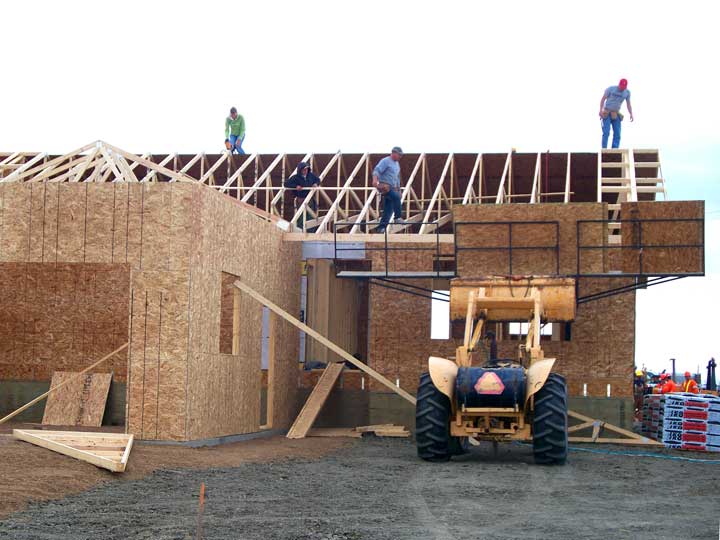 Rise Construction on house five
Construction city
---
FTLComm - Tisdale - Tuesday, May 5, 2009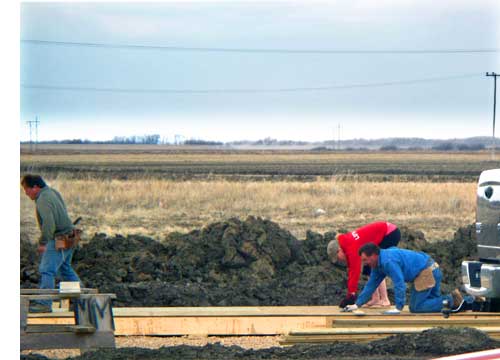 While trades people are still hustling to finish up the last work on the houses begun in 2008 the pace is not letting up a bit. Five housing starts, one a duplex have roofs in place with number five getting sheeted in today (above). When you look west from the house at the top of the page you can see this work crew (right) assembling a wooden basement of what will be house seven.
One empty lot separates this project from a new basement excavated Monday by Libel Trenching from Zenon Park (below).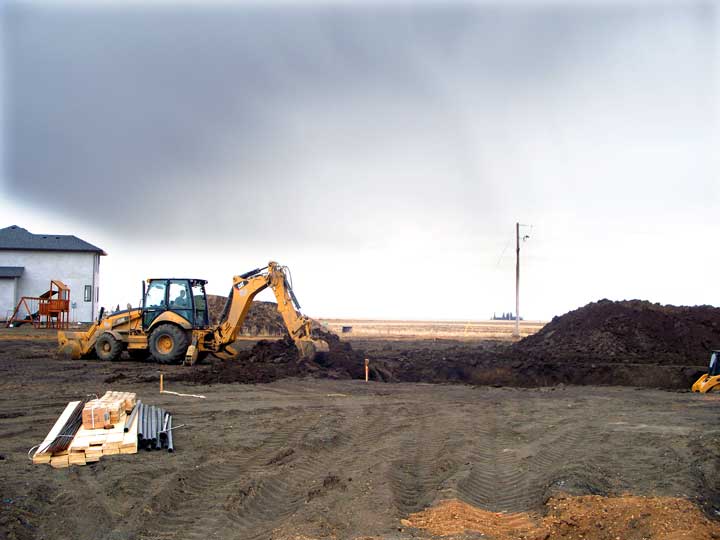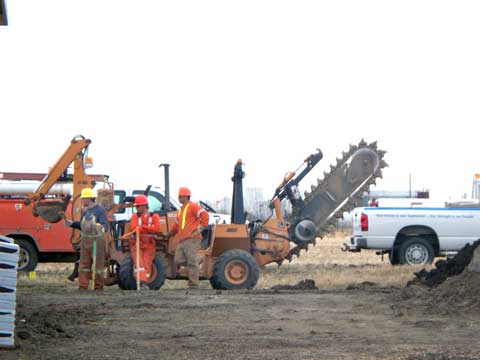 SaskPower (left) began work Monday morning installing underground service down the back alley of the north end of Newmarket on the east side where the house at the top of the page is being constructed.
On Forester one of the few lots still vacant was dug up yesterday by Chupa Excavation (below) directly south of the other new basement on the cul-de-sac. This project is a Duesner Homes house and today the footings were being put in place for this new dwelling which fills in the north side of the crescent.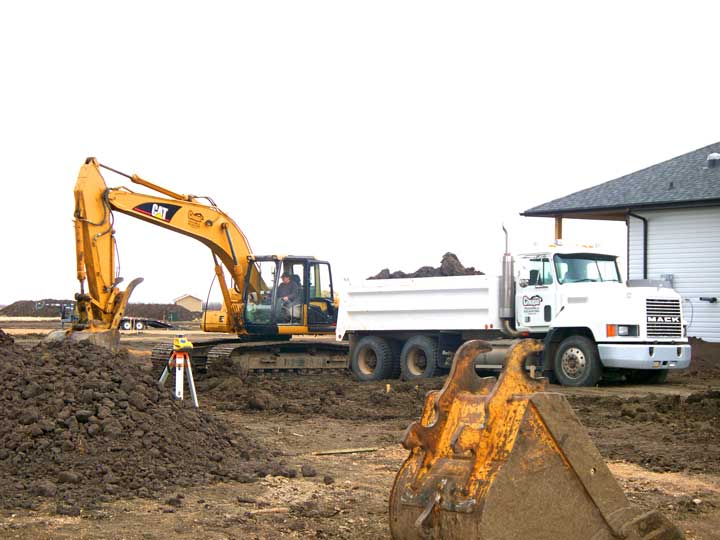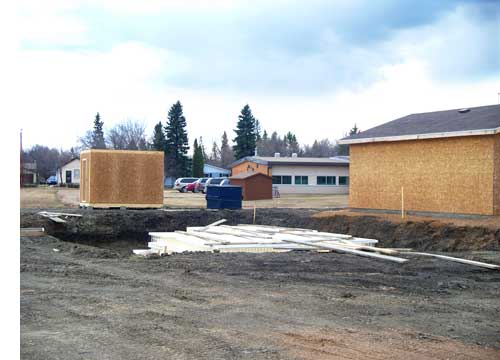 What will be house number six is moving pretty slowly which is always the case with concrete basements. This project is on the old primary school playground area (right) and as you can see the foam forms are ready to be assembled for a new concrete basement to be poured.
While these new homes are being constructed there are half a dozen houses getting major rennovations, from new shingles to siding and as many landscaping projects Many of these project now have the benefit of University students lending a hand.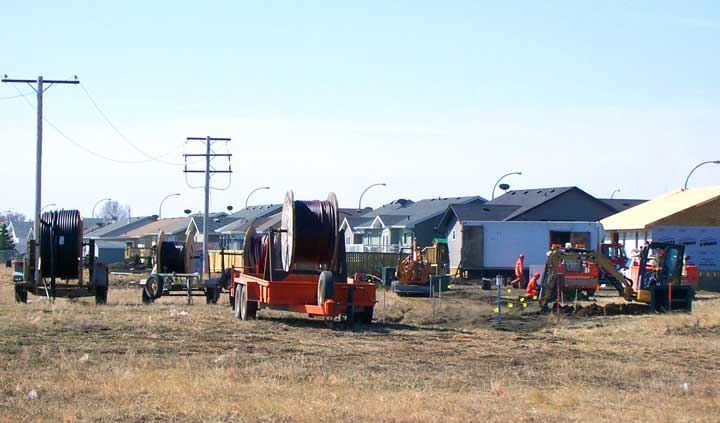 ---
Return to Ensign
This page is a story posted on Ensign, a daily web site offering a variety of material from scenic images, political commentary, information and news. This publication is the work of Faster Than Light Communications . If you would like to comment on this story or you wish to contact the editor of these sites please send us email.
Editor : Timothy W. Shire
Faster Than Light Communication
Box 1776, Tisdale, Saskatchewan, Canada, S0E 1T0
306 873 2004