Keenan York has opened his new business this week as he and a small staff will provide support manufacturing, repair work and metal fabrication. The facilities is a former welding shop and is fitted perfectly for the kind of work this new company will do in this community.

It is so important to understand that with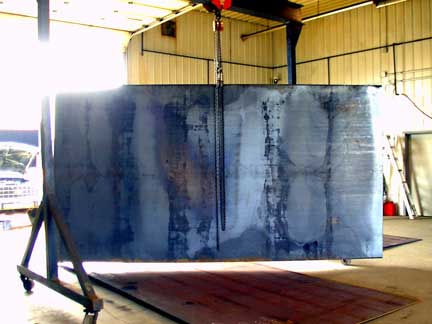 Northern Steel Industries operating in Tisdale there is a steady market for parts, minor assemblies and specialised production.

Lyon's Welding, Delorme and now York's Welding all have more work than they can accommodate and there are several mobile and farm based welding shops doing similar work. Capital "I" Industries under went a major expansion this past year as they continue to produce equipment that is rapidly giving Tisdale a reputation for manufacturing excellence and unique products.

The driving force is the success of Northern Steel Industries as it is going full out to meet the demand for its excellent products and this creates addition demand in the area for both fabrication but also for subcontract parts manufacturing.

Best wishes to Keenan York and his staff in their venture, this looks like a valued asset to the manufacturing industry in Tisdale.