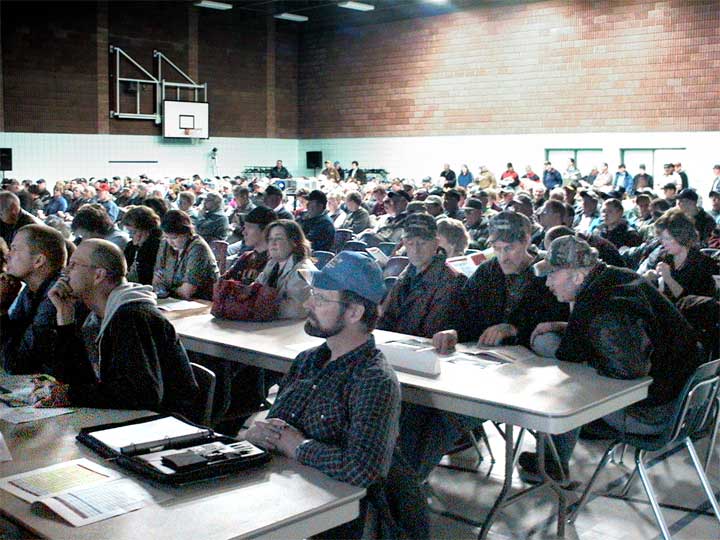 Healey Farms Ltd. auction
FTLComm - Tisdale - Monday, March 26, 2007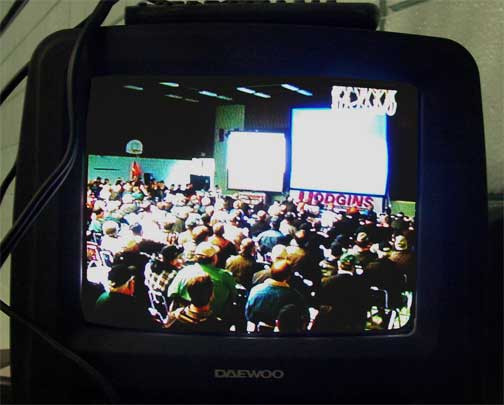 As I looked over the brochure Hodgins Auctions from Melfort had prepared for the even it was staggering to consider the size of this sale. Three farm houses with the quarters on which they sit, one of them with a swimming pool, more than ten square miles of farmland plus the other buildings and grain handling equipment involved. Grain bins, grain handling elevators and conveyors, a truck scale and a gravel pile.
The Healey Farms are located in the Ridgedale area north of Tisdale and this is only the sale of the land and buildings. April 18 and 19th the tractors and large farm equipment will be sold at Hodgin's in Melfort then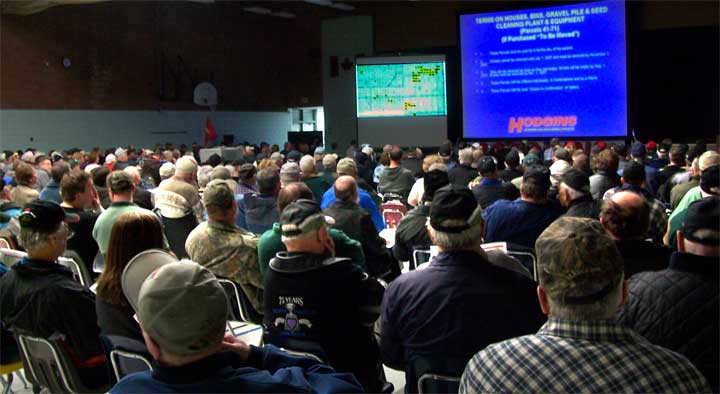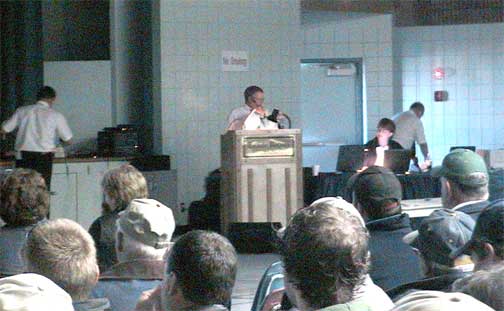 on June 25th they will sell everything else. One can imagine what this must have been like for these families to reach the decision to bring it all to an end and sell everything.
The auditorium in the Tisdale RECPlex was close to standing room only at 1:00 as the sale got underway. An official from Hodgins carefully went through the details of the sale to make sure that the bidders new the terms and conditions of the sale. What went with what, what was sold separately and when they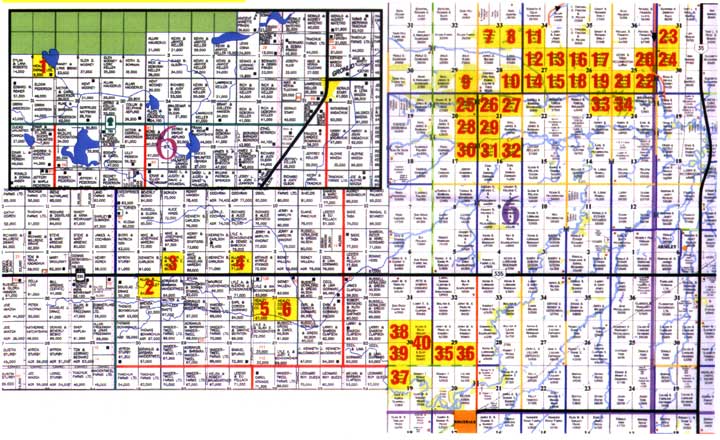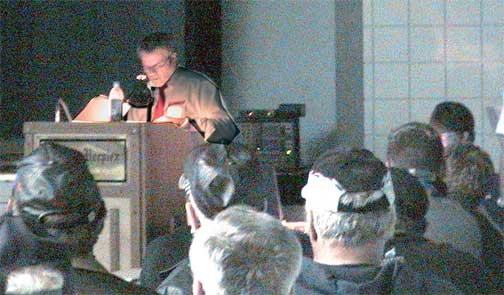 would become available for occupancy or removal. The parcels of land including the houses had to be paid for on the spot and the land needed a non-refundable 15% deposit at the time of the sale. That kind of money made me head for the door.
Clearly the huge audience were tuned into the importance of the event and with their papers and maps spread out they came to make a deal.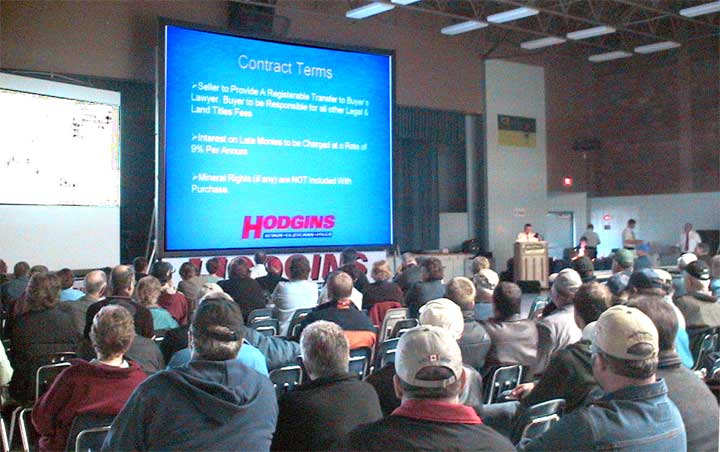 ---
Return to Ensign
This page is a story posted in Ensign a daily web site offering a variety of material from scenic images, political commentary, information and news. This publication is the work of Faster Than Light Communications . If you would like to comment on this story or you wish to contact the editor of these sites please send us email.
Editor : Timothy W. Shire
Faster Than Light Communication
Box 1776, Tisdale, Saskatchewan, Canada, S0E 1T0
306 873 2004