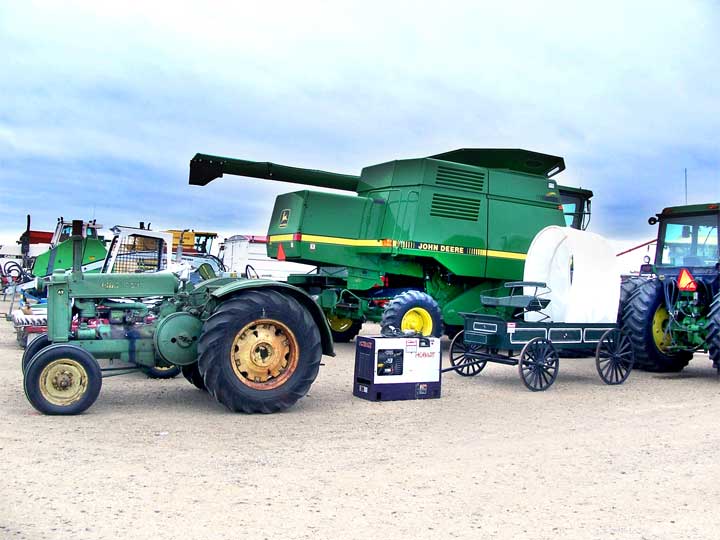 Big sale scheduled for tomorrow
FTLComm - Tisdale - Monday, June 25, 2007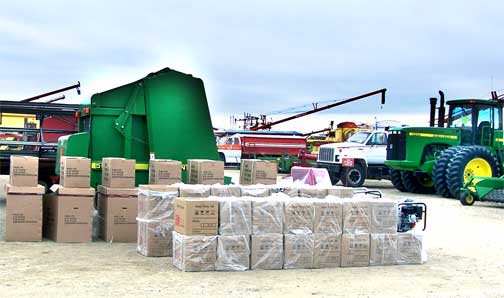 The huge consignment auction scheduled for Tuesday, June 26th at Schapansky's just east of Tisdale it looking like it will really be one of the largest to date. You can run through many of the big ticket items as they are listed on Schapansky's web site.
I took a quick drive around the site this morning and I was surprised to see the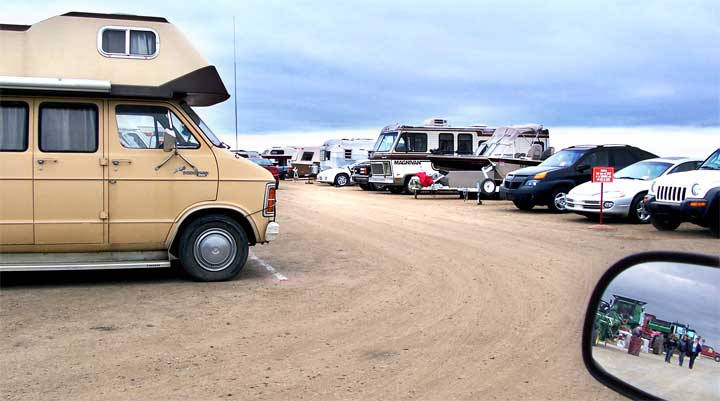 was surprised to see the variety of both used and new items. There really are a lot of boats, cars and campers as well as the regular host of late model heavy farm equipment.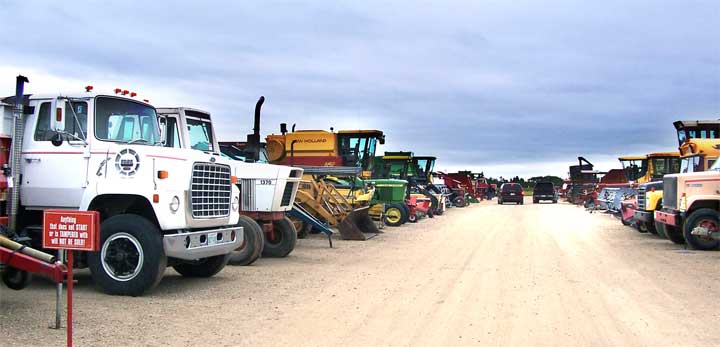 It looks like there are a huge variety of things including shrubs, trees, lawn ornaments and a whole section of quads and dirt bikes.
The main course of the auction is of course the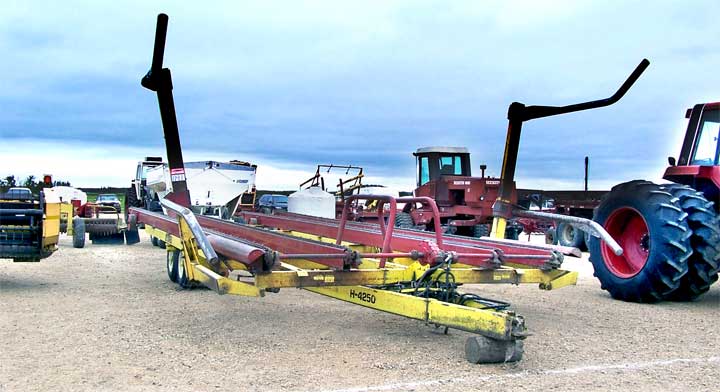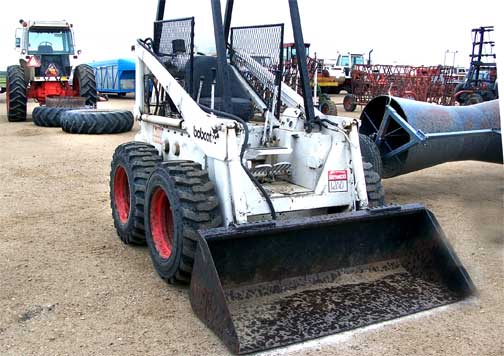 regular and specific types of farm equipment like the automated round bale handler above or the two Bobcats that are up for sale. Combines, tractors, some antique equipment and a huge amount of parts and pieces that are fundamental to running a modern agricultural operation. We are unlikely to have pictures of the sale itself tomorrow as it is just to difficult to get in and get the pictures because the expected crowd and parking problems related. But for the regular customer who will be making this a shopping event the parking is more than adequate and there is food on site for the day's sale.
---
Return to Ensign
This page is a story posted on Ensign, a daily web site offering a variety of material from scenic images, political commentary, information and news. This publication is the work of Faster Than Light Communications . If you would like to comment on this story or you wish to contact the editor of these sites please send us email.
Editor : Timothy W. Shire
Faster Than Light Communication
Box 1776, Tisdale, Saskatchewan, Canada, S0E 1T0
306 873 2004