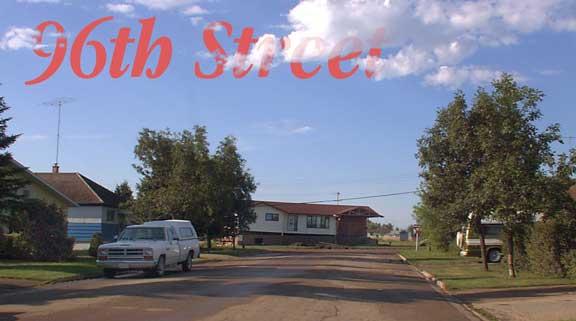 FTLComm - Tisdale - July 27, 2000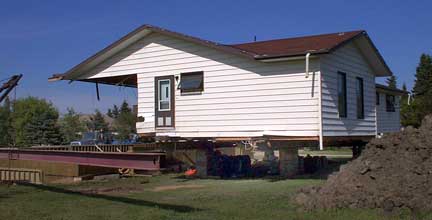 For the first morning the people on this single block street have a house perched at the South end of it as the movers eased the big house into position on its new basement.

This house had its garage removed to make it fit on roads and highways in its journey from the Mistatim area.

In this series of pictures we can see how it look yesterday afternoon as it was being transferred from moving girders to sliding beams to position it in place.

The picture above shows the house looking at it from the West while the one below looks at the back of the house from its South side.
This image below shows the house from the East side while the picture at the top of the page was taken this morning with it almost in place as it is seen looking down 96th Street.