The Clothesline
FTLComm - Tisdale - Thursday, December 12, 2002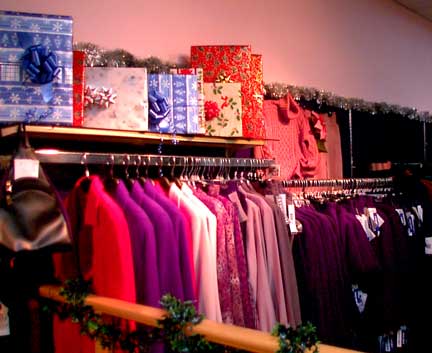 When it comes to the "Missus" or "Mom" clothing as a gift, is really a tricky purchase, but it is also one of those things that can really be an outstanding gift.

The Clothesline in the Tisdale Mall is one of those stores that has quality merchandise, the kind of things that are well made from excellent fabric and have good taste and refined elegance.

A blouse, a pair of slacks, a sweater, are just clothing items, but a complete matched outfit, now that is something quite different and surprisingly easy to
assemble.

There are a few simple things you need to know. How tall is she, what size fits and do regular sizes match up top to bottom. When it comes to colour, hair and skin tones are a clue, but just think about her favourites, the clothes she likes to wear when she wants to feel good and there you will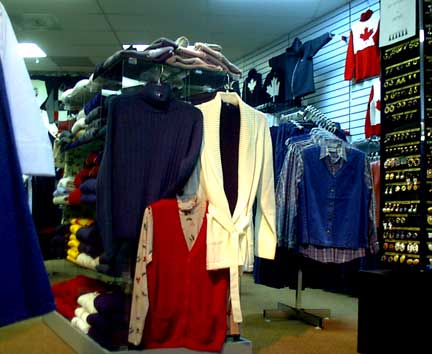 find the colour combination that she prefers. If she likes tan outfits and you think she would look great in red, it doesn't matter a darn, because its what she likes and feels good wearing, learn to live with tan.

Select a price value for the whole outfit and the kind of activity the clothes will be worn to and then come on in to the Clothesline. These folks know what they are doing, give them the facts and in a few minutes a top, skirt, shawl, accessories all together, something that fits her needs and shows that you took the time to buy her something that has of a good value and will make her look, feel great.

Shopping is tough and many women, though they seem to go at it with some dedication, it still is hard to come up with the look that suits them, that will match their life style and most importantly, fits and matches. So your efforts will save her time and effort, and most likely come up with a combination that will surpass what she would have been able to do herself, simply because you had the concept in mind and the budget set aside for the outfit.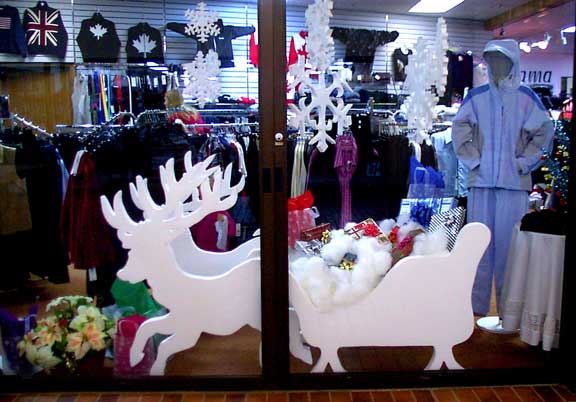 ---
Return to Ensign - Return to Saskatchewan News
This page is a story posted on Ensign and/or Saskatchewan News, both of which are daily web sites offering a variety of material from scenic images, political commentary, information and news. These publications are the work of Faster Than Light Communications . If you would like to comment on this story or you wish to contact the editor of these sites please send us email.
Editor : Timothy W. Shire
Faster Than Light Communication
Box 1776, Tisdale, Saskatchewan, Canada, S0E 1T0
306 873 2004