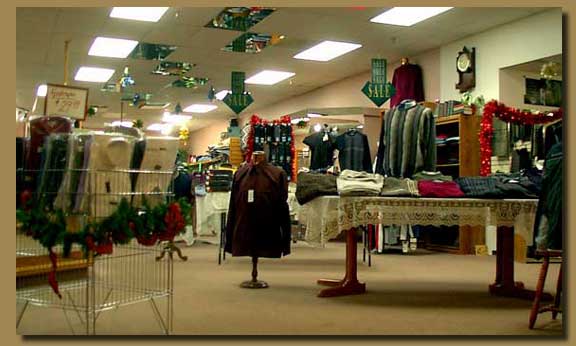 Valle Mens Wear
FTLComm - Tisdale - Thursday, December 12, 2002
In almost every case buying closes for "him" is a sure thing, no problem Christmas gift. Perhaps the main reason is that most guys will wear anything and even if they don't like the gift they will wear it anyway because often their significant other doesn't approve of any of the clothes he wears.

Such is the battle of the sexes. Men's clothing is and for more than two centuries has been extremely conservative. I was very annoyed when after almost a year of it being common to discover that some idiot has decided that men's suits need three stupid buttons.

Most men young and old want one thing from their clothing, they want it to look like they belong. If you are not a man and want to know what men like in dress clothing turn on your television and look at the late night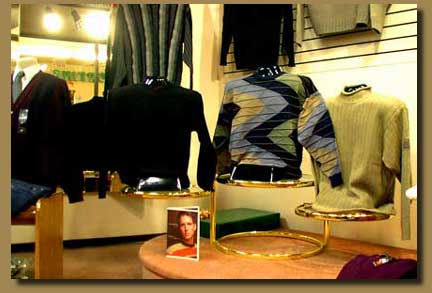 television hosts or even the early morning ones. Regius Philben and David Letterman pretty much determine what is appropriate just as for several decades the sharpest dresser on TV was Johnny Carson but few people would follow his example where as Philben and Letterman and examples.

But good clothes are much more than fashion. Good clothes are judged by men's peers as appropriate, good fitting and ease of care.

With these warnings in place ladies tread carefully when shopping for clothes for him. He will tell you he like whatever you buy him and probably will believe himself and he will wear the gift but is that what you want. A great clothing gift for a woman is an "outfit" a great gift for a man is a single simple item that is appropriate, good fitting and is easy to care for. With this in mind many people will just opt for a gift certificate and though that seems like a good idea in most cases a fellow will accept whatever he either first comes across or what ever the sales person wants to unload on him.

Certainly not all men are as hopeless about clothing as this story portrays them but all in all I know of no man who takes more than a ten count to make a decision on any item of clothing, including a suit.

This is where Valle Mens Wear in the Tisdale comes in to the picture. Since most men like to shop for clothes once or twice a decade things had better last and quality of the material for both durability and ease to look after are far more important than any other factor. This mall store has extraordinarily good quality stock that meets the criteria mentioned here. A large and varied inventory guarantees that you will find what your looking for and he will like what you buy him.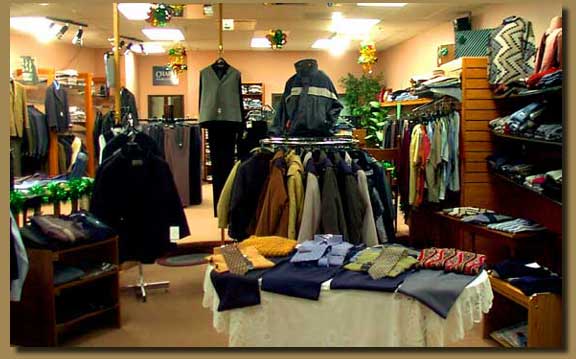 ---
Return to Ensign - Return to Saskatchewan News
This page is a story posted on Ensign and/or Saskatchewan News, both of which are daily web sites offering a variety of material from scenic images, political commentary, information and news. These publications are the work of Faster Than Light Communications . If you would like to comment on this story or you wish to contact the editor of these sites please send us email.
Editor : Timothy W. Shire
Faster Than Light Communication
Box 1776, Tisdale, Saskatchewan, Canada, S0E 1T0
306 873 2004