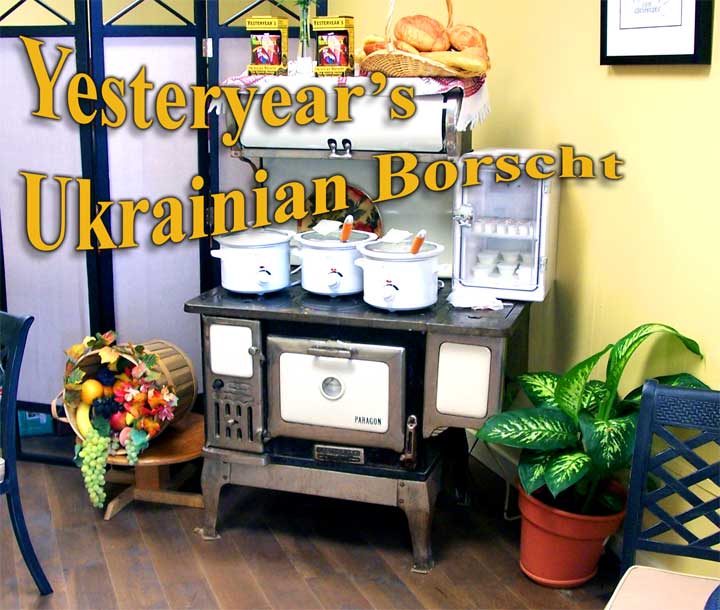 Yesteryear's Ukrainian Borscht
FTLComm - Moose Jaw- Tuesday, August 21, 2007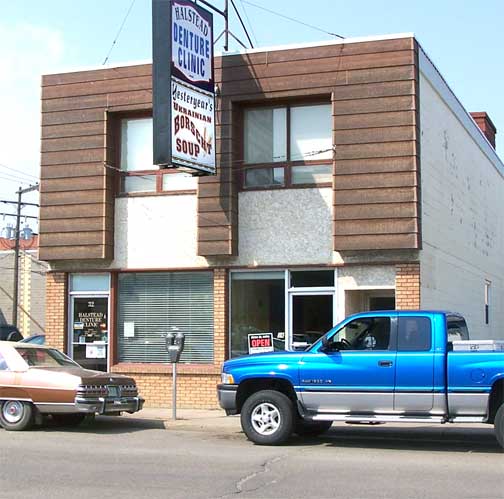 This new business opened in Moose Jaw at 34 River Street East on Wednesday and just by luck I dropped in Friday afternoon.
I had heard about the project when talking to one of the partners in the project, Elsie Rollie who explained some months ago, how she and her business partners were testing and doing the quality control work to make in a streamlined manner, Ukrainian Borscht, based on the family recipe. The trick was to find a way to make every single jar, absolutely consistent and then to have lab testing carried out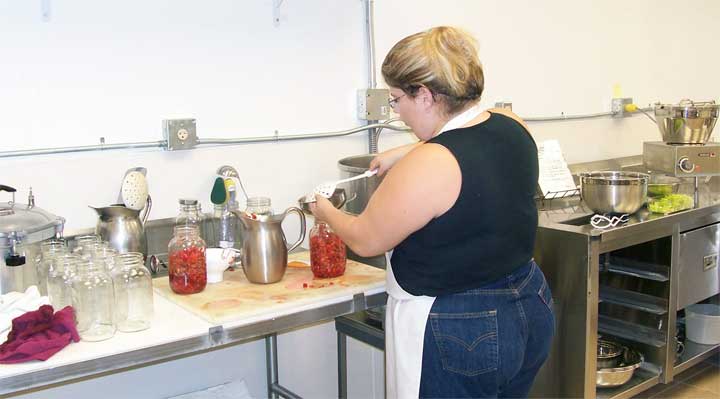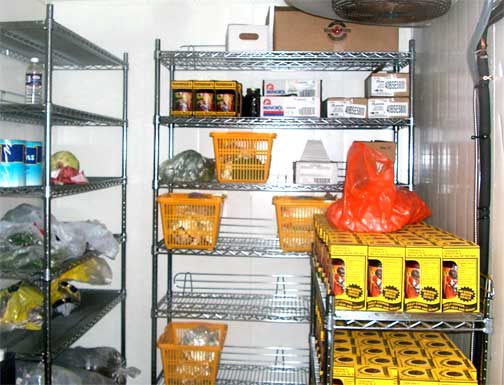 to define the nutritional characteristics of the finished product. The very cool thing about Borscht is that it is a purely garden fresh soup, that is very high in those good things that we are all suppose to eat. I never really thought of Borscht as a health food but essentially it is and just to make sure, the ingredients that go into this product come from certified government inspected producers.
Since the company has been in production for only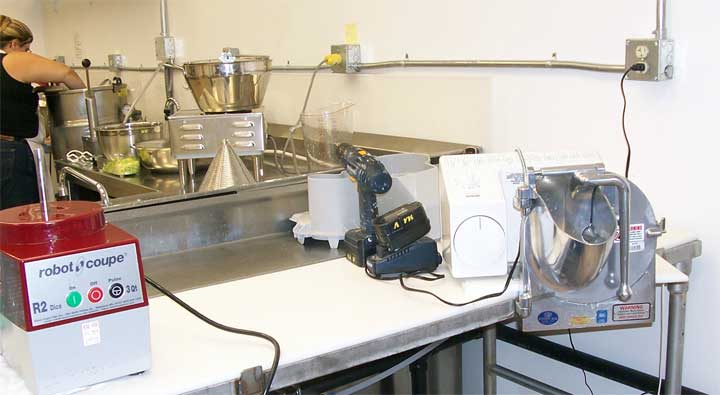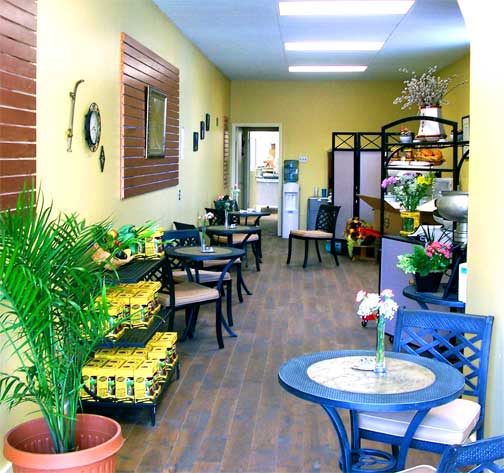 a few days, volume production is coming on line, but already sales are brisk, as the product is sold in Regina's Ukrainian Co-op store and will soon be available in other outlets.
If you are in Moose Jaw and do the tunnel visit, you can drop in and try out a bowl of Borscht and see what you think of it in their show room. I tried out the beef stock based version and a chicken based version was also available. I am not big on Ukrainian food, but I have to say my sample was exquisite. What has to catch your attention is that how few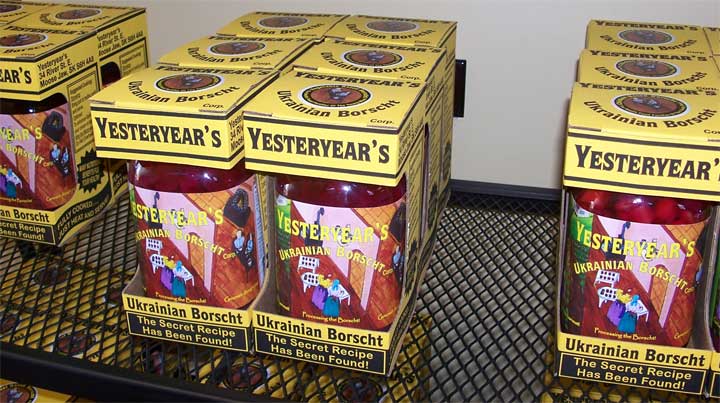 calories are in a serving of Ukrainian Borscht.
While Elsie furnished the recipe and the extensive testing that went into creating the consistent product, the business man behind the project is Neil Montgomery and Friday afternoon, after the staff had assembled the day's production, Neil set to work to do the carefully controlled canning process, to ensure the safety and shelf life of the finished Borscht.
You will soon be able to order Yesteryear's Ukrainian Borscht online, but for now you can give them a call at 306 692-3454. Or, as mentioned earlier drop into the shop less than a block east of main on River Street in Moose Jaw.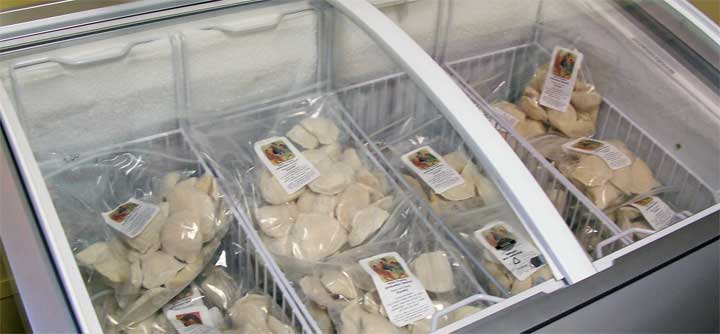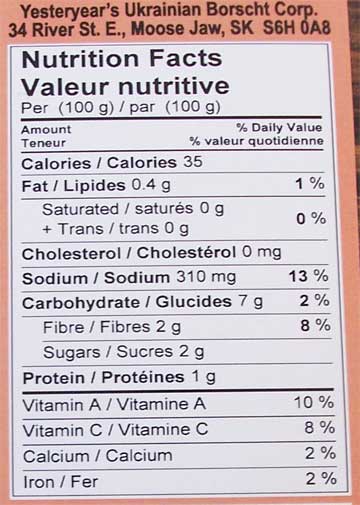 So what's in Borscht?
Made with either beef or chicken stock the basic ingredients are the stuff that comes from a Saskatchewan farm garden. Beets, carrots, potatoes, onions, cabbage, broccoli, fresh dill and cauliflower. Carefully prepared so that the vegetables are not turned to mush, Borscht has a slightly sweet flavour from the beets and it usually served with sour cream and on most Ukrainian tables will be followed by servings of perogies (above) and garlic sausage. Both of these are on hand in the shop to finish off the typical Ukrainian meal.
One of the affects of Borscht is that it is very high in the nutrients that we all need in our diet and that may explain why it is a staple in so many Saskatchewan homes. However, it tends to be served only during the year when the ingredients are available fresh from the garden. Yesteryear's Ukrainian Borscht comes in a quart sealer and can be served any time throughout the year.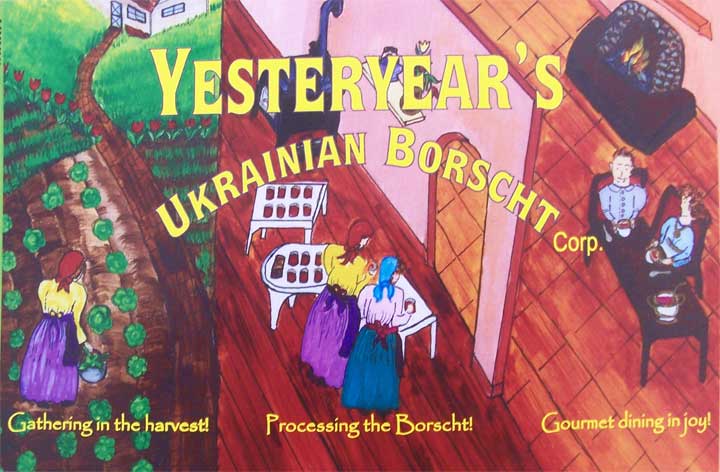 ---
Return to Ensign
This page is a story posted on Ensign, a daily web site offering a variety of material from scenic images, political commentary, information and news. This publication is the work of Faster Than Light Communications . If you would like to comment on this story or you wish to contact the editor of these sites please send us email.
Editor : Timothy W. Shire
Faster Than Light Communication
Box 1776, Tisdale, Saskatchewan, Canada, S0E 1T0
306 873 2004