John Bob Farm Equipment
More Than Farm Equipment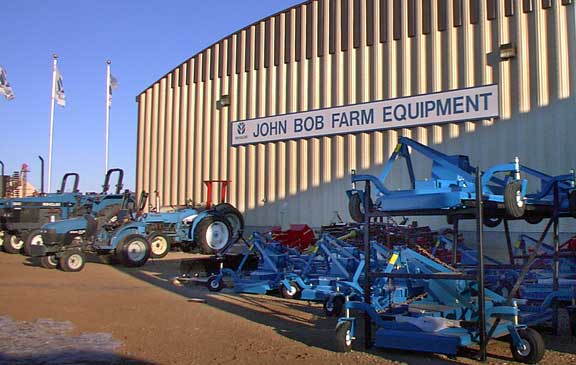 FTLComm - Tisdale - March 16, 2001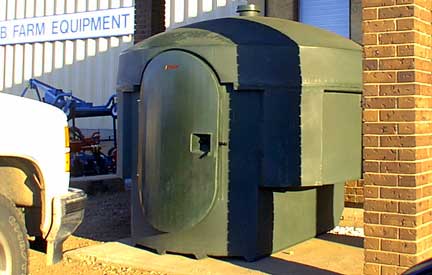 John Bob Farm Equipment has had to endure the hardships of the economic crunch with the farmers of the area. They have continued to work hard providing the needed service and support that farmers depend upon but sales have been mournfully slow.

But that has not stopped the company from looking for new ways to provide for their customers and make new customers. The extensive machinery line for intensive small crop operations is an example of this diversification. A whole range of specialised machinery to go with small but nimble power units makes John Bob one of the best sources anywhere for these kinds of specialty products.

In addition they have begun stocking newly developed plastic small truck tanks as well as New Holland coming out with some pretty unusual products themselves.

Small earth movers are in great demand as New Holland now has a competitor for the "Bobcat" with Cat, Case and various other companies well established in this market. The New Holland version is somewhat bigger than many of the machines of this type and of course has the backing of the extensive parts and repair support associated with New Holland.