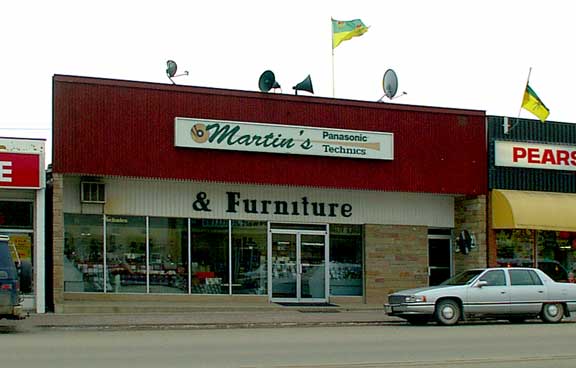 Martin's
FTLComm - Tisdale - Monday, December 2, 2002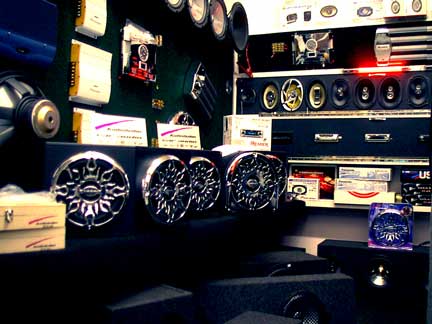 You can pick up Shania Twain's new "Up" CD for $18.95, a player for it, all the video and music equipment you might want, a digital camera or video camera or perhaps a DVD and theatre stereo system. Martin's has always carried a great line of electronic equipment and this peek into the car stereo nook is the kind of thing that makes those young car drivin' head bangers drool.

The move into fine furniture has been a major benefit to Tisdale and area as it gives the shopper a great choice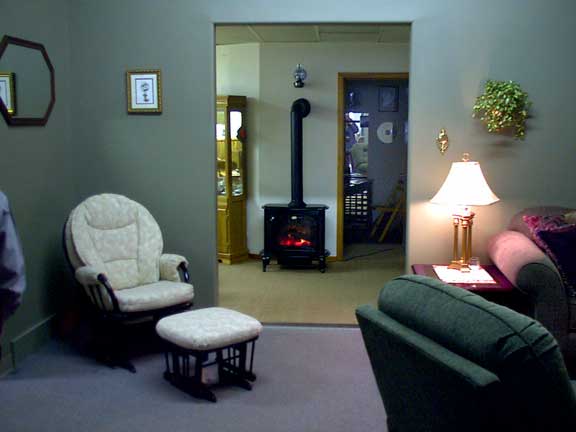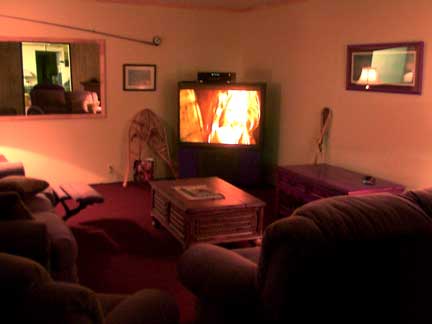 and with the furniture all in a room setting you can see and feel how it would fit in your home.

This summer the store was expanded into the lower area and you can now stroll from room to room as pieces are put in the kind of setting you might like to have them and most importantly this gives you some clear idea of how it will fit into the size of room you have available.

Living rooms, family rooms and kitchens are laid out with a variety of furniture styles and decorated to make you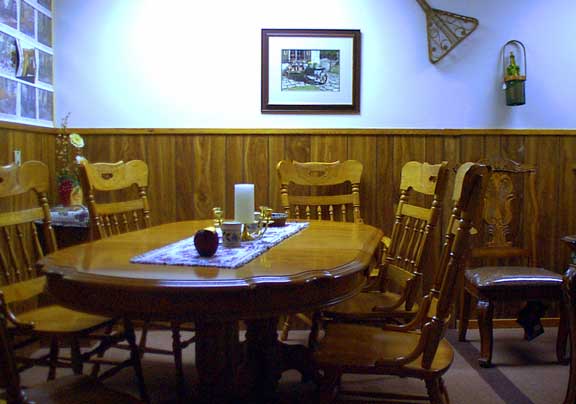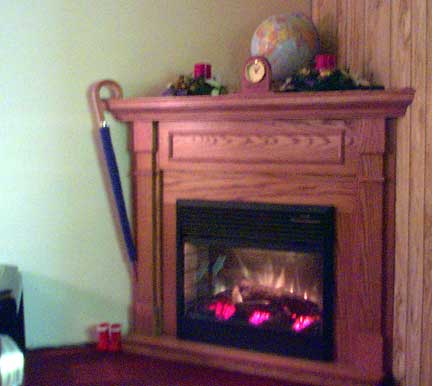 and the furniture look at home.

The pieces have been selected from a variety of suppliers, many American manufacturers to give the customer a choice because you want to have the kind of selection that offers the furnishings that suit your home, your family and your life style.

The major furniture suppliers like "The Brick" and "Leon's" would have a tough time matching quality and price with the products on display and available right here in Tisdale.

Even if you are just thinking it is well worth your time to drop in and stroll around the upper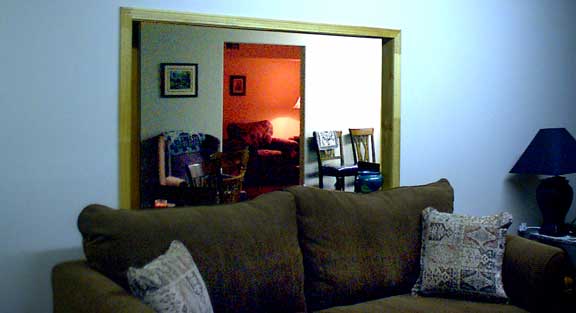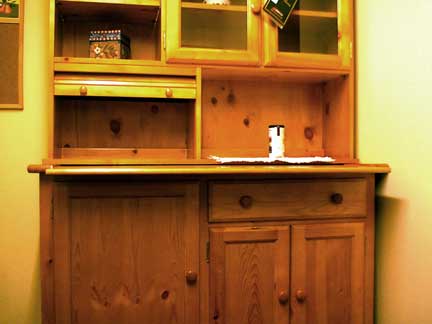 and lower floor of Martin's just to consider how these rooms might fit you and your family's needs.

You will notice that in these settings those are really home theatre televisions in the home entertainment centres. This shows off not only the furniture but helps you judge how a big television would fit in your home and living room.

The trend in televisions is toward 16 x 9 ratio screens like the one shown below and on my old set the image come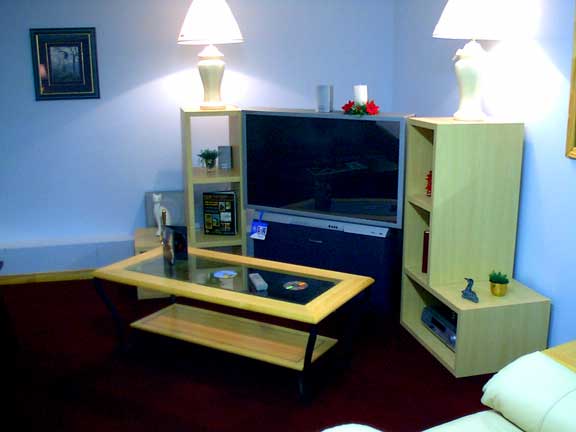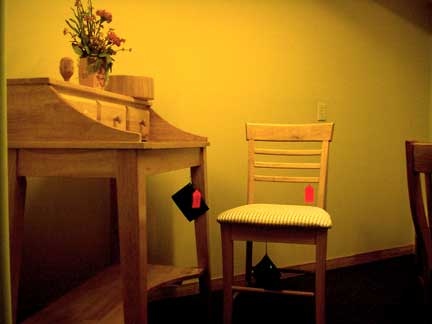 out in the letterbox format and you have to have clean glasses to see the picture.

This simple kitchen set really caught my eye as items with good taste, clean design and the quality of good wood that suggests furniture that will be around for a very long time.

So from CDs and stereos to everything you need to furnish your home its well worth a visit to Martin's.
---
Return to Ensign - Return to Saskatchewan News
This page is a story posted on Ensign and/or Saskatchewan News, both of which are daily web sites offering a variety of material from scenic images, political commentary, information and news. These publications are the work of Faster Than Light Communications . If you would like to comment on this story or you wish to contact the editor of these sites please send us email.
Editor : Timothy W. Shire
Faster Than Light Communication
Box 1776, Tisdale, Saskatchewan, Canada, S0E 1T0
306 873 2004