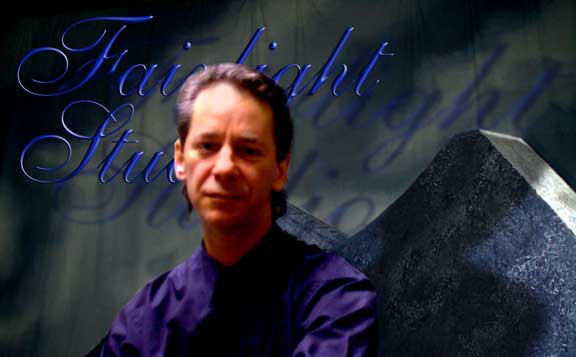 Fairlight Studio and Gallery
FTLComm - Tisdale - Thursday, December 5, 2002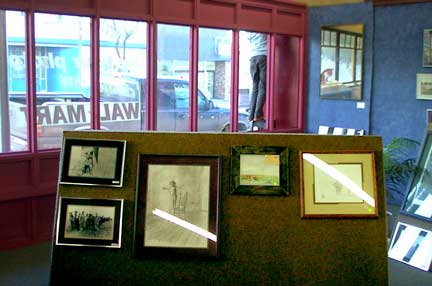 During this and last week we have been considering the opportunities for doing your Christmas shopping right at home and today we have another suggestion.

Pictures are without a doubt next to music the most emotional and cherished items a person can have. You might want to puruse the images both photographic and art work at Fairlight Studio and Gallery. (873 2177)

Malcolm Salmond is a creative photographer and painter making his presence and participation in this community a very positive thing. Fairlight Studio handles and processes your pictures but also specialises in formal portrait work.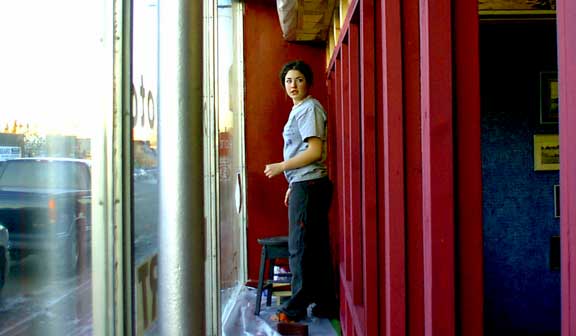 A family picture, a personal portrait, a gift certificate for these all expand the possiblities for truly memorable Christmas gifts.

To increase the display area and increase the energy efficiency of the building some modest modifications are being carried out as we can see the new window display taking shape as a painter is putting the final touches on the basic setting that will provide a great viewing area for the expectional work done at Fairlight Studio and Gallery.
---
Return to Ensign - Return to Saskatchewan News
This page is a story posted on Ensign and/or Saskatchewan News, both of which are daily web sites offering a variety of material from scenic images, political commentary, information and news. These publications are the work of Faster Than Light Communications . If you would like to comment on this story or you wish to contact the editor of these sites please send us email.
Editor : Timothy W. Shire
Faster Than Light Communication
Box 1776, Tisdale, Saskatchewan, Canada, S0E 1T0
306 873 2004