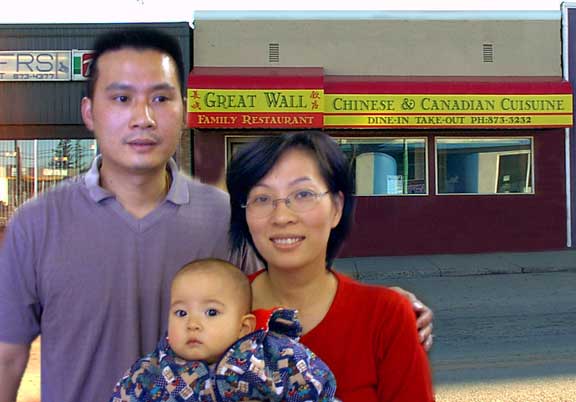 The Great Wall Restaurant
FTLComm - Tisdale - Saturday, November 10, 2001
The Great Wall Family Restaurant opened for its first day of business on Wednesday of this week as Zhen Ping Fan, his wife and daughter moved from Saskatoon to launch their new business here in Tisdale. The restaurant the The Great Wall replaced had been one of Tisdale's oldest restaurant businesses and this change in ownership marks almost a complete replacement of all restaurants in Tisdale in the past five years.

Pet and Darcy at the North end of town, Little Willy's sports bar in the mall and now the Great Wall are all new businesses this fall and all three look like Tisdale patrons are taking advantage of these businesses as all are off to a great start.

Welcome to Tisdale Mr. and Mrs. Fan we are confident that you will enjoy this community and may you experience the prosperity and pleasant life that goes with living in one of Saskatchewan's most progressive business environments.