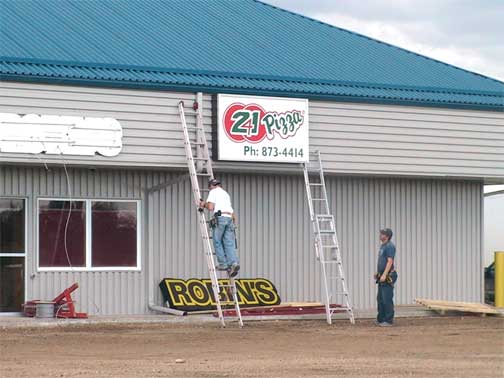 Wednesday the signs went up and its only a matter of a week or so until this new business will be open and a part of the Tisdale scene.
We will keep you posted and try to get a look around inside to give you a preview of the place as soon as we can work out the details.
In the mean time, the ice cream stand is open now and then and with the increase in mosquito population we are all going to get a little exercise swatting running and scratching.