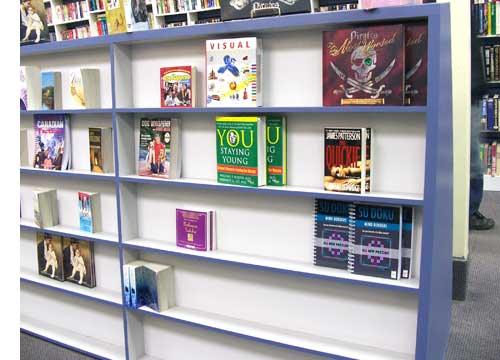 section for children's books and for those who are into scrapebooking they need look no further then Tattered Corners.
The spacious nature of the new store layout is outstanding with a place to enjoy a coffee and cheesecake or if you want to browse the Internet two machines are available for $5.00 an hour.
In addition the store will have a full magazine rack and will be an outlet for lottery tickets.
Definitely a great store in an outstanding location be sure to drop in and have a coffee or if you are looking for something give Courtenay a call at 873 3288.