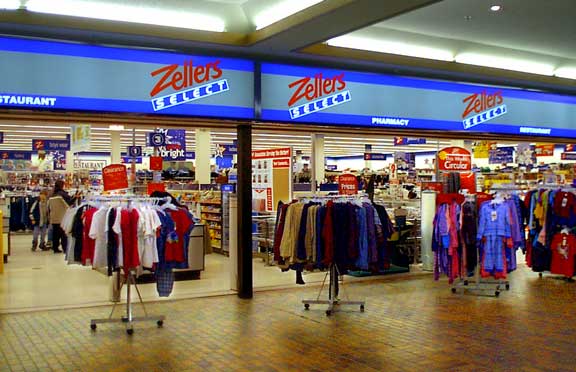 Zellers at Christmas
FTLComm - Tisdale - Thursday, December 12, 2002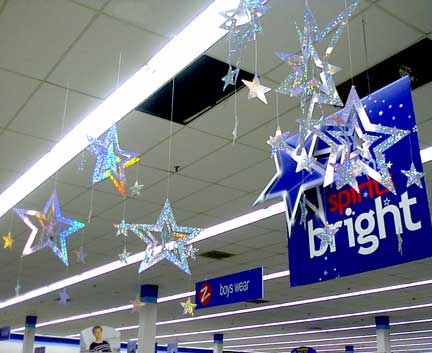 Anchoring one end of the Tisdale Mall and being one of the most important retail draws in the community Zellers has reclaimed its place as a total department store with everything from clothing to electronics and definitely everything in between.

For the large retail outlets the Christmas season is the most important period of the whole year and this Zellers has gone all out to make this year a good one. These pictures were taken around ten this morning and there were lots of customers working their way through their lists and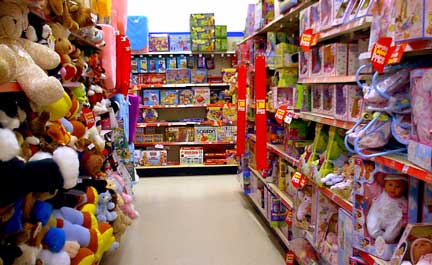 through the store.

In these pictures I thought I would just show you around the toy department and as we have pointed out many times, once again underline the issue that there is little you will find in the urban stores that is not here on these shelves and what is more important the are significant numbers of the items and you can count on finding the products you want because they will not be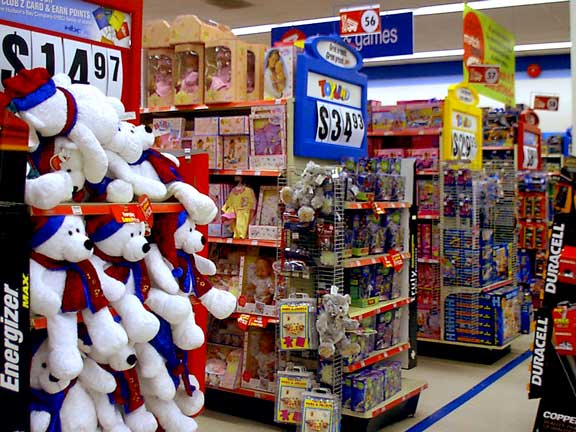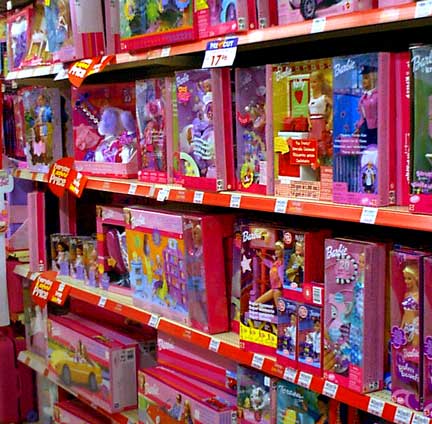 sold out of popular items.

I ended my retailing career working in a toy store in Regina a week before Christmas deciding I was going to do more for the world as a teacher but one of the toys I remember and could not get over its popularity was a full figure doll by Mattel and there she is thirty six years later looking even better and for about the same price.

But the ones in the picture below are high end dandies and I think I should be writing a letter to Santa for a "Matchbox" Hellcat to sit in the jungle of my office. These things are remarkable.

In toys you want two things, something that will capture the child's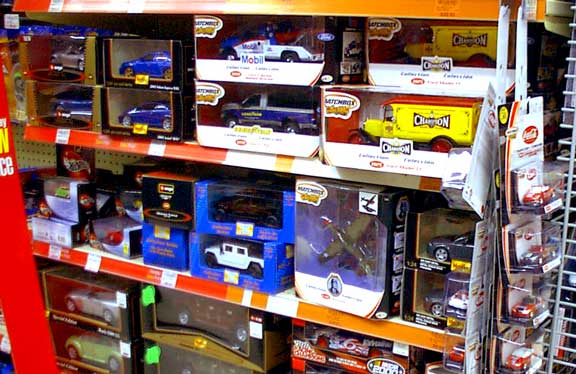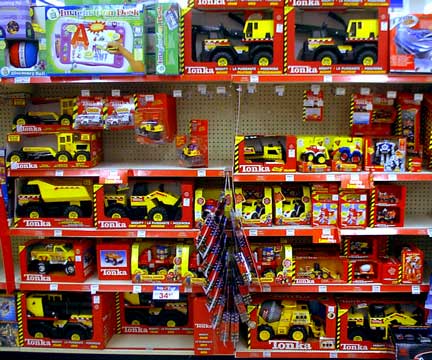 creative imagination and something that will not be garbage fodder the day after New Years Day.

Tonka fills the bill for the how things work kid and Zeller's toy department has a rich assortment of other toys for other ages. I noticed the plastic models come partly assembled and on the shelf is a airbrush set, mmmmm, yummy.

There is a kid in all of us and even if there are no kid on your list this year just come and check this department out.
---
Return to Ensign - Return to Saskatchewan News
This page is a story posted on Ensign and/or Saskatchewan News, both of which are daily web sites offering a variety of material from scenic images, political commentary, information and news. These publications are the work of Faster Than Light Communications . If you would like to comment on this story or you wish to contact the editor of these sites please send us email.
Editor : Timothy W. Shire
Faster Than Light Communication
Box 1776, Tisdale, Saskatchewan, Canada, S0E 1T0
306 873 2004