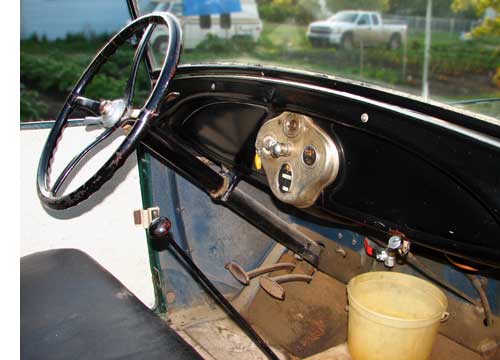 Came across this "Jewel" while out walking this evening.
The owner of the car, Norm Stone and his wife Joyce were out in the yard.
I approached him and asked if I could take a few pictures. He very kindly said yes.
It's a 1928 Ford Model "A" Coupe convertible.
Norm bought the car in 1944; when it was tough to find a car for sale, let alone pay for it. I started to calculate it's age and Norm quickly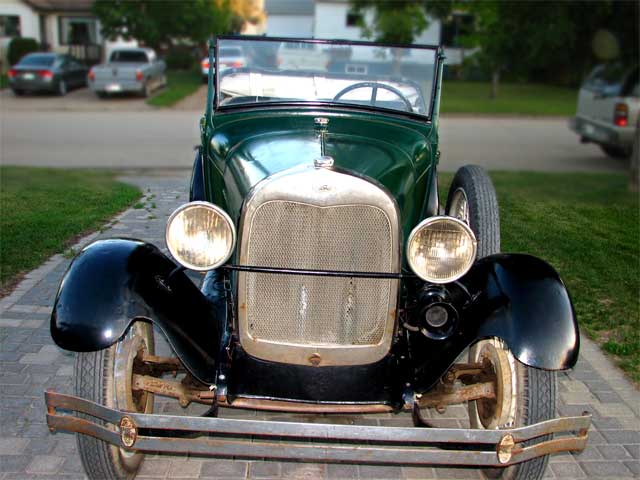 advised me that it was 80 years old, and went on to state he had no problem recalling how old it was, as he was born in 1928.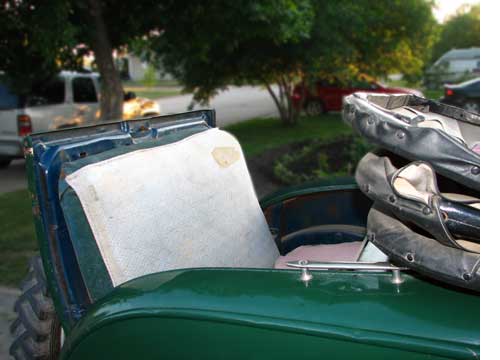 The car has 31,443 miles on it and at present is still roadworthy.
At the time of purchase, Norm had just acquired a quarter section of land, in Manitoba where he lived at the time. Fortunately; after clearing the land (with horses, of course), his first crop was a good one. As a result he was able to pay for the car. If I recall correctly it cost him $150.00. I verily doubt that there are many people that have owned a vehicle for "64 YEARS", and are still driving it.
Another Interesting Item about these Tisdaleites; is that Norm and his wife have been here for 35 years (73 - 08).